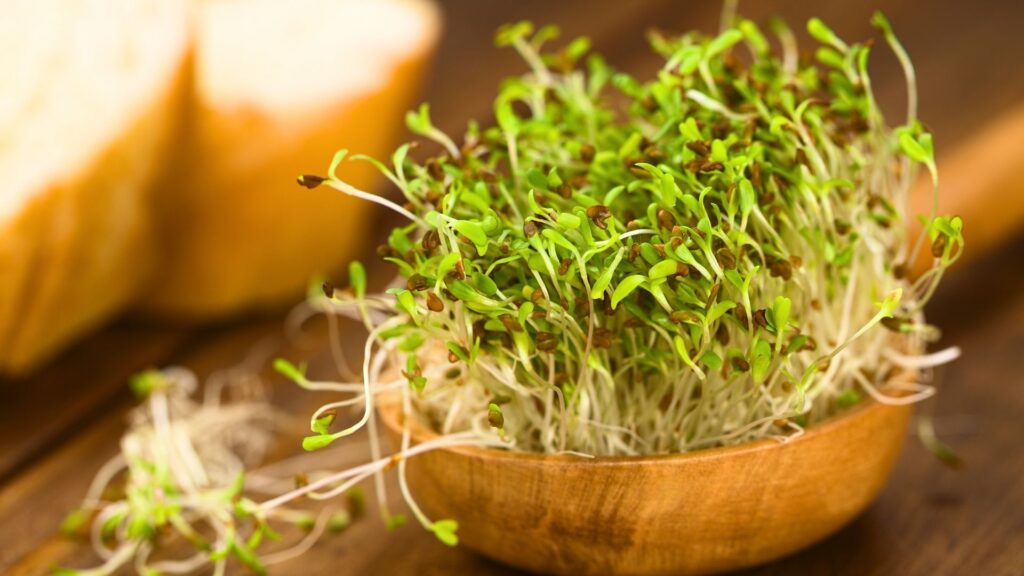 Alfalfa Sprouts
The perennial punctuation across springtime menus is often Agri alfalfa sprouts. And why not? They look lovely on the plate with their tangle of white stalks and tiny green leaves. They serve as delightful complements to breakfast, lunch, and dinner dishes. The internationally traveled and well-known sprout is not without its fans for its health benefits, as well. They are packed with loads of nutrition for wellness-conscious guests looking for cleaner, lighter ingredients. There are perks across the board to include this whimsical, specialty ingredient from Agri.
Alfalfa Sprouts on the Line
Alfalfa sprouts are available year-round at AgriExotic, but they are at their peak freshness in the spring. That mild flavor and satisfying crunch are at their best as the winter fades and warmer days and cool nights settle in. Brighter days ensure more colorful leaves, and since you know guests eat with their eyes first, they make quite the statement piece. Their versatility is boundless, running laps through daily and evening menus. Sprouts are a brunchy garnish, and they offer an extra crunch in a lunchtime sandwich, and an elegant, tasty garnish on dinner entrees or in starter salads.  
If you are already working with fresh ingredients, alfalfa sprout recipes and additions can elevate them further. The nature of its taste and texture organically pumps up clean flavors, like fresh, seasonal herbs and produce. So, we recommend checking out the rest of Agri's seasonal offerings to see if any fruits and vegetables jump out as potential playmates for this understated, but still impressive sprout. 
Agri alfalfa sprouts are available now at AgriExotic! We always keep a stock of what's available for chefs at our facilities and are available day or night to answer questions, fulfill orders, schedule special orders for specialty ingredients, fresh-cut produce service, or complete second runs. Contact us today to see what has sprouted in our inventory!