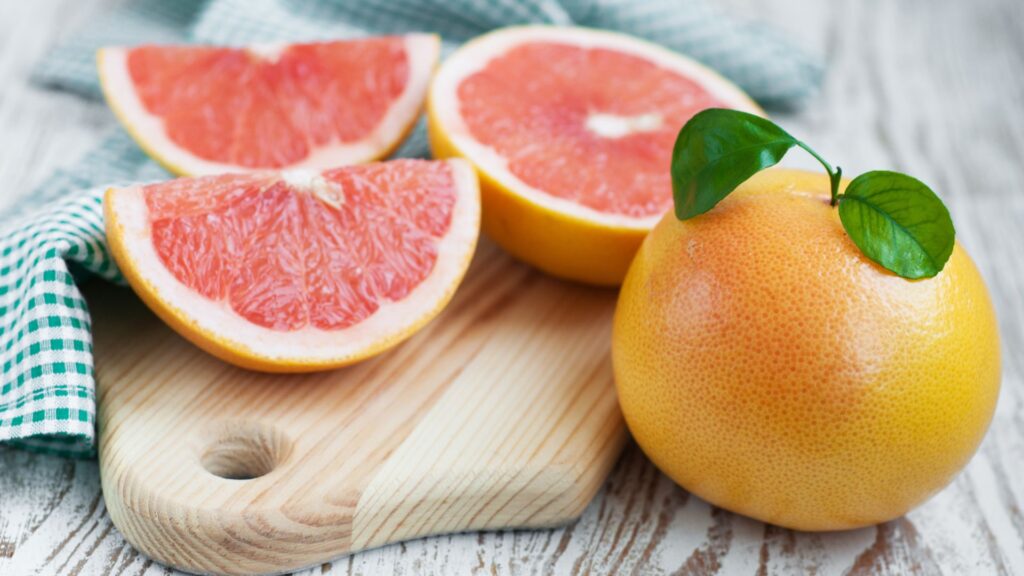 Grapefruit
Grapefruit is a staple springtime fruit and always a welcomed part of our spring inventory. A gorgeous breakfast or snack with sugar or kosher salt sprinkled over it, it lends itself to countless dishes. As more guests and chefs lean into healthier ingredients, grapefruits lead the pack. Their benefits include being low in calories but jam-packed with nutrients, making them a great option for healthy treats and meals.
Grapefruit on the Line
Bartenders love grapefruit for its bitter notes and effervescent flavor, while chefs use them in countless dishes. Harvest supremes for salads and seafood dish garnishes, or to pair with fatty pork and chicken. The peels are great for tart marmalades and the juice makes for fantastic cheeseboard or charcuterie james. Desserts are no exception, where a pistachio and grapefruit gelato can take charge of a dessert menu, or build an unforgettable paloma at the bar. 
With its sweetness followed by a mellowly bitter aftertaste, they fit in perfectly almost everywhere! It is one of those ideal springtime ingredients hiding in plain sight. Citruses are perfect for introducing nuance, movement, and emphasis to dishes, while also rounding out other flavor notes with honed perfection. 
With longevity, history, and flavor on its side, the grapefruit is not just a staple in households, but a heavy-lifter in kitchens and bars. To browse and shop our extensive collection of delicious produce and stock up for your favorite recipes, go to https://agriexotic.com/order/.