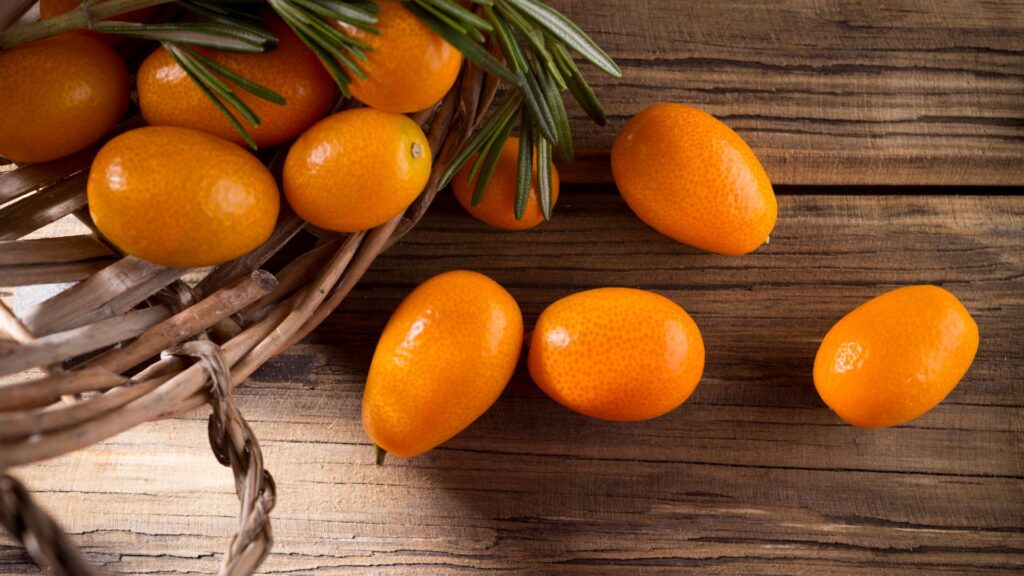 Kumquat
The kumquat is a kitchen secret weapon. From peel to pulp, the kumquat is nothing short of delicious, remarkable, and an instant delight to eagle-eyed guests. They pack a wallop of flavor, at once ranging from sweet to sour and tangy, not to mention the added bonus of its textured, edible rind. They are a complete treat for guests and always bring a sense of marvel to any dish they are integrated into this spring. We know how special they can be, which is why we have them at Agri for you!
Kumquats on the Line
The kumquat tree enjoyed a tour of the world for most of its origin, starting in South China before eventually settling into the Western world in the 19th century. This means there are several varieties of kumquat, including Hong Kong, Jiangsu, and Malayan kumquats. Recipes new or old are hidden in that history, just waiting for the chef to unlock their spring potency.
The skin is tart and sweet, all delivered with a burst from that thin, delicate rind. The earthy note from the rind is what makes kumquats so unique and treasured. What is a kumquat great for?  Whether in savory or sweet dishes, there are multiple tasting notes that ingredients are ready to spring onto. They are low maintenance, though sometimes require seeding, and are a beautiful example of harmony between texture, taste, and satisfaction. 
Our fresh kumquats are available through the spring! They can be enjoyed fully as an amuse-bouche, or sliced in salads, desserts, and entree dishes without having to peel them. We have also seen bartenders start to integrate kumquats as drink garnishes. To browse and shop our extensive collection of delicious produce, go to https://agriexotic.com/order/.