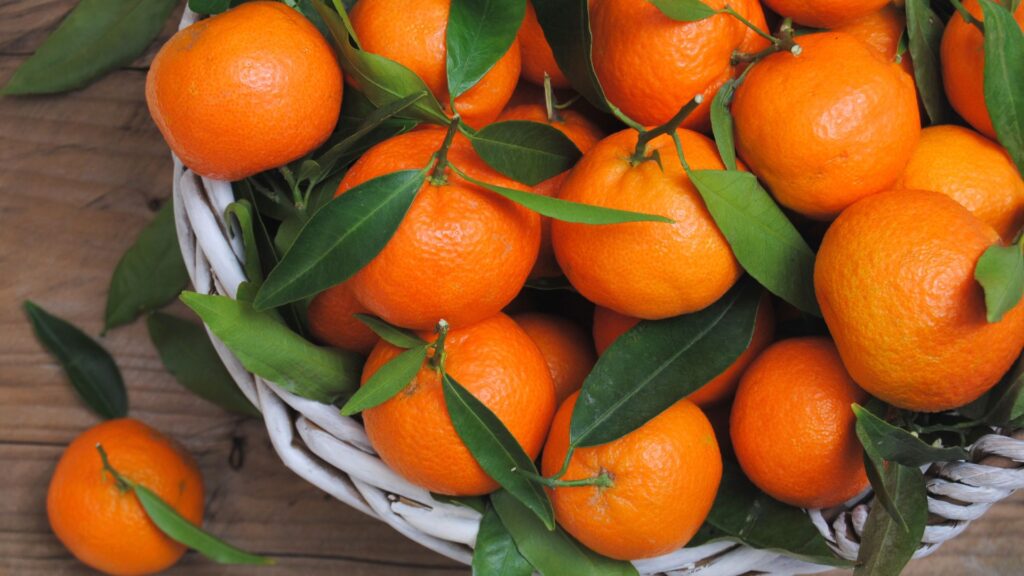 Mandarin Oranges
The Mandarin orange's iconic look, taste, and aroma are globally embraced worldwide – in and out of the kitchen. Like the clementine, it is just one of those ingredients kitchens can't–and won't–shake. The Mandarin orange is perfectly sweet and tangy with vanilla and spicy components in its flavor profile. It can flow in and out of different dishes, perfectly keeping up with chefs' imaginations. Certainly, it doesn't hurt that they are virtually seedless and easy to peel, saving chefs time, without sacrificing flavor. 
Mandarin Oranges on the Line
Mandarin oranges sing well enough on their own but play well with others when they join a chorus of ingredients. They add much flavor to salads, seafood appetizers, stirfry dishes, and desserts, to name a few. Really, any dish that needs an extra kick of spring and summertime flavor can rely on the Mandarin orange to come through. 
This influential citrus has found places in history, culture, and on dishes for centuries. There is something that inherently connects us to their flavor and vitamin-C packed health benefits. Their uses in the kitchen are as endless as their future as a premium ingredient. They can thrive in pastries and desserts, in drinks and juices, off the garden menu, or in a starring role on the hotline. Whether you are celebrating them for their sweetness, vibrant history, and cultural significance, or generally want to relish these summer days, the mandarin is a great addition to any menu.
For your Mandarin orange salads or other recipes with Mandarin oranges, stock up now! We harvest our Mandarin oranges fresh from Florida, January through April, and sell them at their peak freshness in March. To browse and shop our extensive collection of delicious produce, go to https://agriexotic.com/order/.