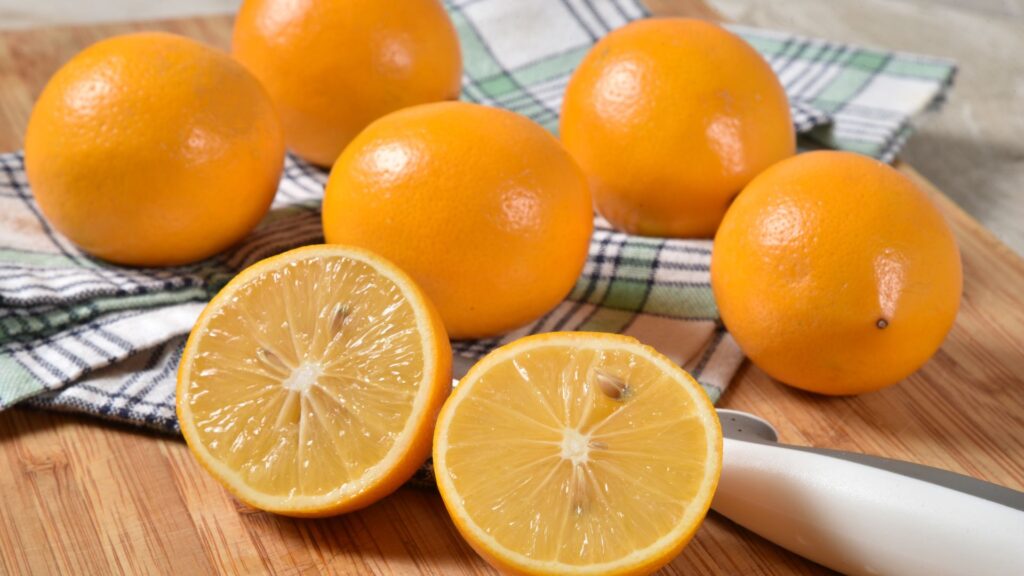 Meyer Lemons
Nothing brings a bright note to dishes and drinks like a squeeze or zesting of lemon. The citrusy note can round out several flavors or bring a new dimension to a springtime dish. However, the mighty Meyer lemon has a way of amplifying every ingredient or dish it touches. This diverse citrus is a heavy hitter we are proud of at Agri. Despite its bold flavor, there is also something so delicate and nuanced about a Meyer lemon that goes above and beyond its canary yellow counterpart. 
Lemons on the Line
The Meyer lemon is a harmonious balance between the reliable lemon and the more exotic, subtle Mandarin orange. This is why some Meyer lemons sometimes take on an orange blush as it matures. The rind is perfect for zesting, candying, or adding a unique twist to that classic martinis. 
The sharp tang of traditional lemon slacks makes way for a sweeter note. This versatility of flavor is what makes the Meyer so distinct and so valued as an ingredient. We love seeing Meyer lemons in salads, desserts, tajines, curries, pastas, or in jams, dressing, and simple syrups.
Even the aroma and the taste of the lemon rind are different, adding a spicier, more herbaceous fragrance and taste to candied peels, preserved lemons slices, marmalades, and zesting. There is very little this lemon can't do, so it's no wonder our local chefs snatch them up so quickly!
Not just for decorative pots in the lobby, the Meyer lemon is not to be skipped when looking to put a spin on your menu or a seasonal special. Stock up now to be prepared for all your favorite lemon recipes. To browse and shop our extensive collection of delicious produce, go to https://agriexotic.com/order/.