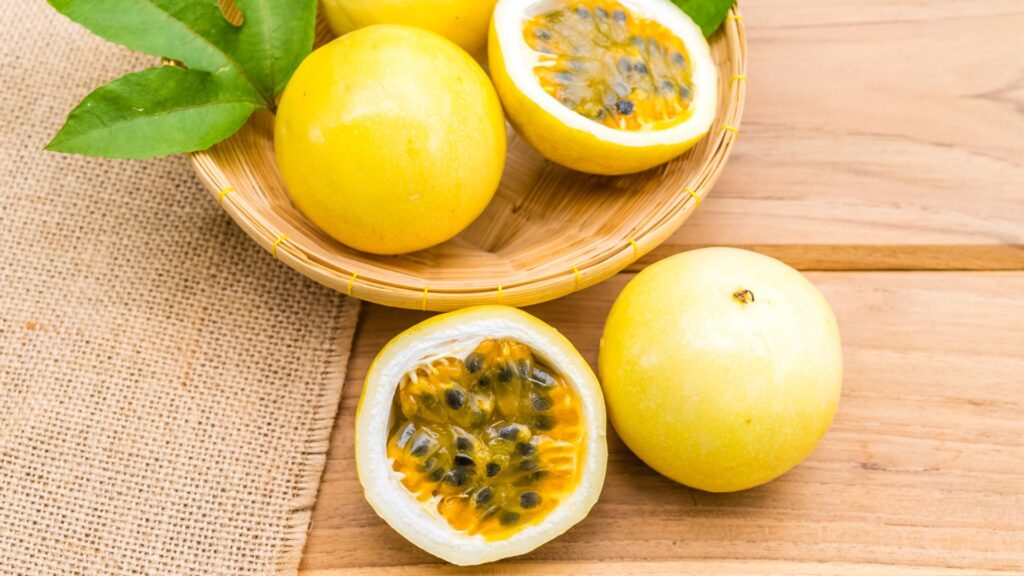 Passion Fruit
Over the last couple of years, passionfruit has been exploding onto the culinary scene. The ingredient is no slouch to the cooking world, having been around for centuries, but it's undoubtedly been enjoying its recent popularity. Rightfully so! Its sweet, tart, and earthy flavor is a perfect medley of tastes. The harmony inside these hard shells also reflects how well it plays with other ingredients. At Agri, we're proud of all the specialty ingredients we can find and provide, but today we're shining a unique light on our love of passion fruit.
Passion Fruit on the Line
Some guests may be no stranger to this powerhouse, while others may be wondering how to eat passion fruit. Either way, chefs and bartenders have their pick in cultivating an enjoyable experience. Talk about an easy breakdown! Cut, scoop, and then let your imagination take over. The passion fruit sings on its own in the raw, but boy, does it love mingling with any dish it can get its sweet, acidic flavor on. The juice is great for beverages, smoothies, cocktails, marinades, sauces, and dressings; particularly fond of bitter greens, seafood, poultry, and pork. It may be boisterous, but passionfruit gets along fine with citruses and other tropical or stone fruits. However, dessert and passionfruit are a true pairing; panna cotta, ice cream, and tarts represent a mere fraction of dishes that adore passion fruit's presence.
As guests move to healthier ingredients, passionfruit can be your knight in shining armor. Passion fruit benefits include potassium, vitamins A and C, and a good source of calcium, phosphorus, iron, niacin, and riboflavin. Its antioxidant and digestive benefits are nothing to be surprised by. So what can a passionfruit do?
Agri passionfruit and other specialty options are available now at AgriExotic! We keep a stock of what's available for chefs at our facilities. We are available to answer questions, assist with specialty ingredients, fulfill orders, and provide fresh-cut produce services. Contact us today to see what has joined our inventory!