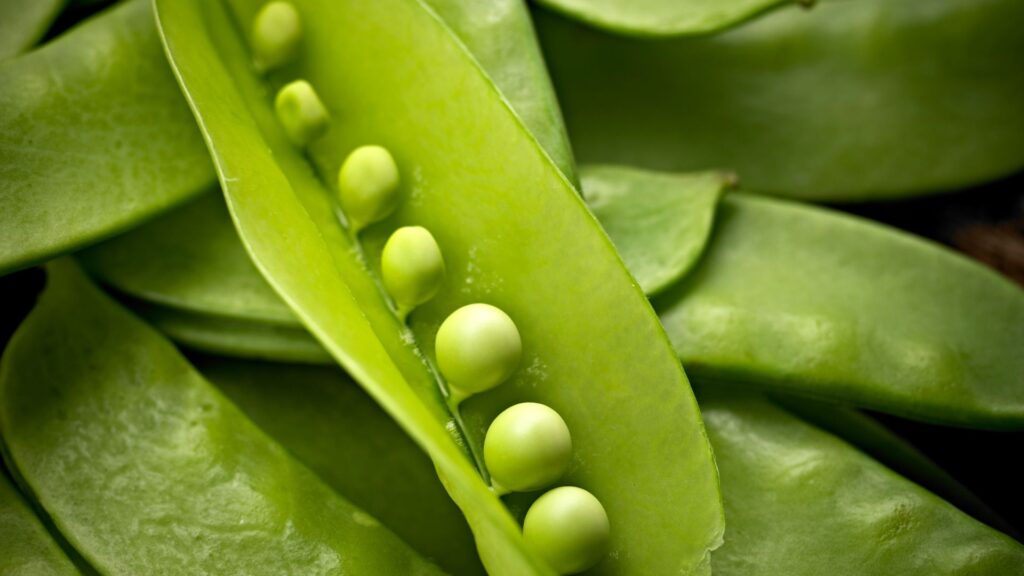 Snow Peas
For a vegetal, sweet, and nutritious ingredient, we can't think of a better summer companion than the modest snow pea. Unassuming and never flashy, the snow pea is still an ingredient that should not be overlooked, especially since it is at the peak of its season. The snow pea can often be dismissed. However, it is a versatile veggie that can stand up for itself in the kitchen. Our Agri snow peas are no exception. 
Snow Peas Recipe on the Line 
Snow peas are excellent for a stir-fry main or side. We know that already, but the snow pea can do so much more. Split and stuff may be a chore of prep, but a smear of crab salad or mango means a satisfying crunch and gives way to even more satisfying surprises. Harvested pods make for lovely garnishes while julienning the shell can be just as gratifying. A whole salad can be built off the garden station to ready the palate for savory meals and sweet desserts. Cooked down in wine and blended with cream or mixed in with Kewpie mayo–or house aioli–can render a smooth puree at dinner or a fantastic topping or dip for any lunch special. 
We believe in the understated snow pea at Agri. You'll enjoy them most in the spring and summer months. But we can special order them any time of year when you get the itch to give this overlooked ingredient a whirl. You can find them at Agri, where they are always fresh, bright green, and ready to join your kitchen. 
Agri snow peas are available now at AgriExotic! We always keep a stock of what's available for chefs at our facilities and are available day or night to answer questions, fulfill orders, schedule special orders for specialty ingredients, fresh-cut produce service, or complete second runs. Contact us today to see what has joined our inventory!