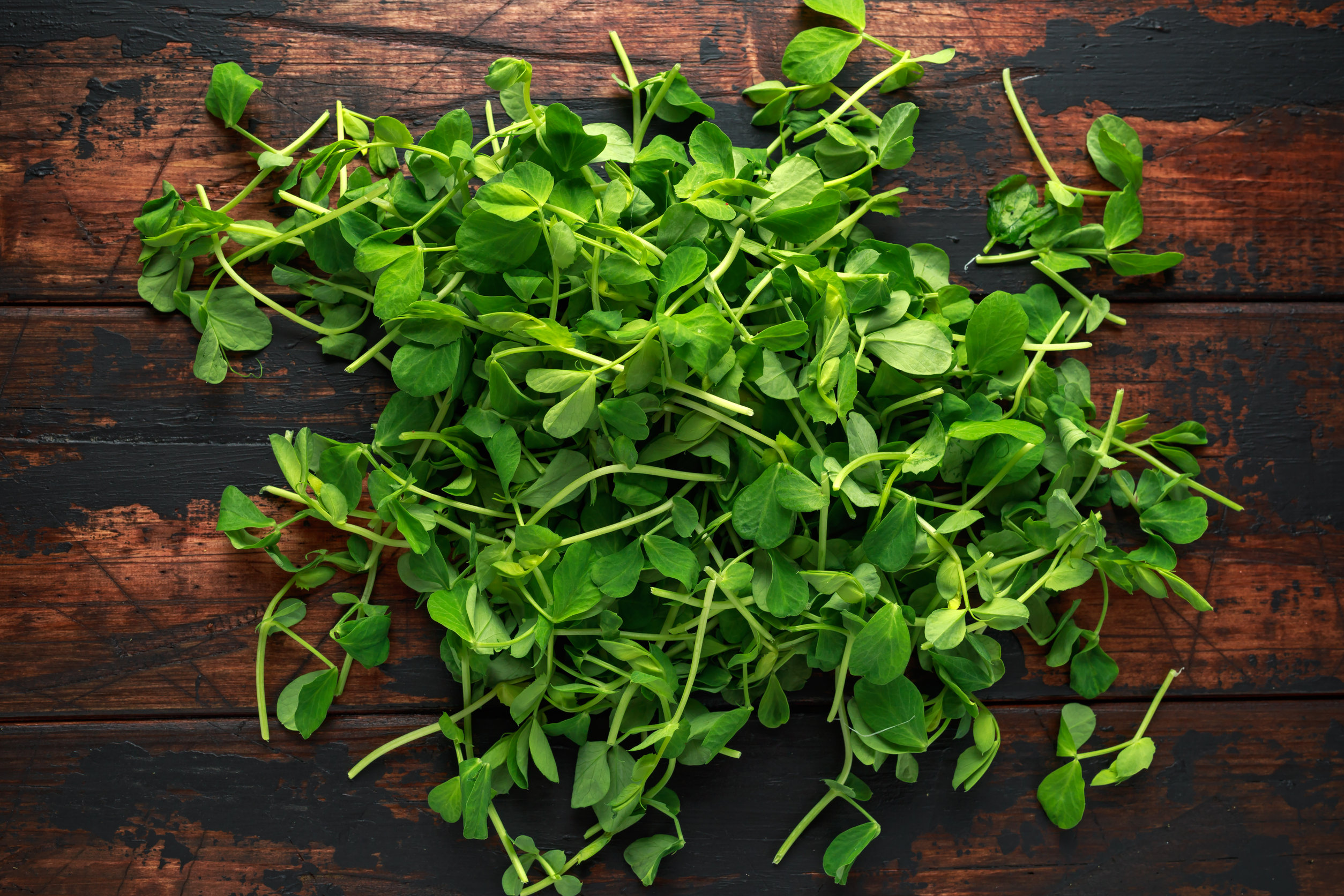 5 Creative Ways to Use Agri's Snow Pea Sprouts and other Micros in Your Dishes
Microgreens are quite literally shooting up all over the place as people realize just how delicious and nutritious these tiny superhero sprouts are. We are proud to cultivate and distribute this micros with macro taste. We have a wide variety of microgreens available, all packing that concentrated taste of their more mature counterparts. Flavor like that means there are numerous possibilities when it comes to microgreens, and variety means each sprout behaves differently than the others. For example, our snow pea sprouts have a tender, crisp, and sweet taste, while radish sprouts offer a peppery, spicy note. Microgreens like these are also loaded with nutrients like iron, protein, and other amazing health benefits. Local chefs have discovered just what these mighty micros can do. If you're interested in experimenting with microgreens, here are what some of your neighbors have been up to.
Snow Pea Salad
This is one of the best ways to eat snow peas and get all of the nutritional benefits: consuming them raw. Snow pea sprouts have a lovely, mild flavor that makes them a great addition to any salad. One local kitchen enjoys adding a tangy fruit like cherries, as well as a citrusy fruit like lemon. This imparts a surprisingly tangy contrast to the mild and sweet taste of the pea sprouts. Thin slices of radish or even arugula microgreens can spice up the salad with their peppery fresh flavors. Speaking of arugula micros…
Arugula Micros and Portobello Saute
The wonderfully earthy flavor of Portobello mushrooms pairs well with the always assertive, but never over-bearing peppery arugula. Chefs find mushrooms and microgreens easy to sauté together with garlic, soy, or tamari sauce. One of our specialty oils would do well here to bring all these heavenly flavors together. This nutritional meal is flavorful, healthy, and looks beautiful when sprinkled with toasted sesame seeds. Alternatively, we've seen that many guests just enjoy garlic-sautéed arugula micros on their own or as a delicious side. 
Daikon Sprouts and Curry
Making curry with daikon sprouts brings a peppered punch to the fold. This garnish is the perfect final touch that carries curries' unique taste of sweet and savory across the palette. Our favorite has been a Thai green curry finished with these fierce sprouts. The sharp, tangy flavor intermingling with that concentrated radish profile makes the entire dish sing. Other chefs have build sides with sweet potatoes, eggplants, and mushrooms to complement the daikon sprouts.
Pea Shoot Pesto
This vibrant, green sauce is not just healthy, it is flavorful and nostalgic. The sweet, spring pea flavor can be captured and restored this winter when our pea shoot micros meet pesto. Rolled out pasta with Agri's mushrooms, Romanesco cauliflower, and chestnuts — we can taste it now. Or pushed across the plate to rest raviolli stuffed with seasonal and local offerings. That sweet note shines through, playing with basil and garlic, and that gentle hint of springtime.
Ramen Bowl with Bean Sprout
Bean sprouts are the heartier of the sprouts we offer, so they stand up to heat fairly well. We always enjoy seeing chefs garnish Asian dishes, such as stir-fry or ramen bowls with these crunchy micros. While they don't most as powerful a flavor as their counterparts, the texture is divine, providing a crunch as guests slurp down noodles. As a side of garde, they have proven a great addition to any salad with locally sourced greens, fruits, and raw vegetables.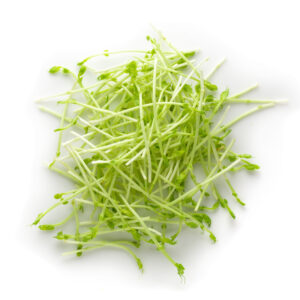 We hope some of these local ideas have given you a taste to leave your mark with micros. Agri offers the best fresh produce and superior service, to ensure you have the tastiest and most flavorful ingredients for your restaurant menu.