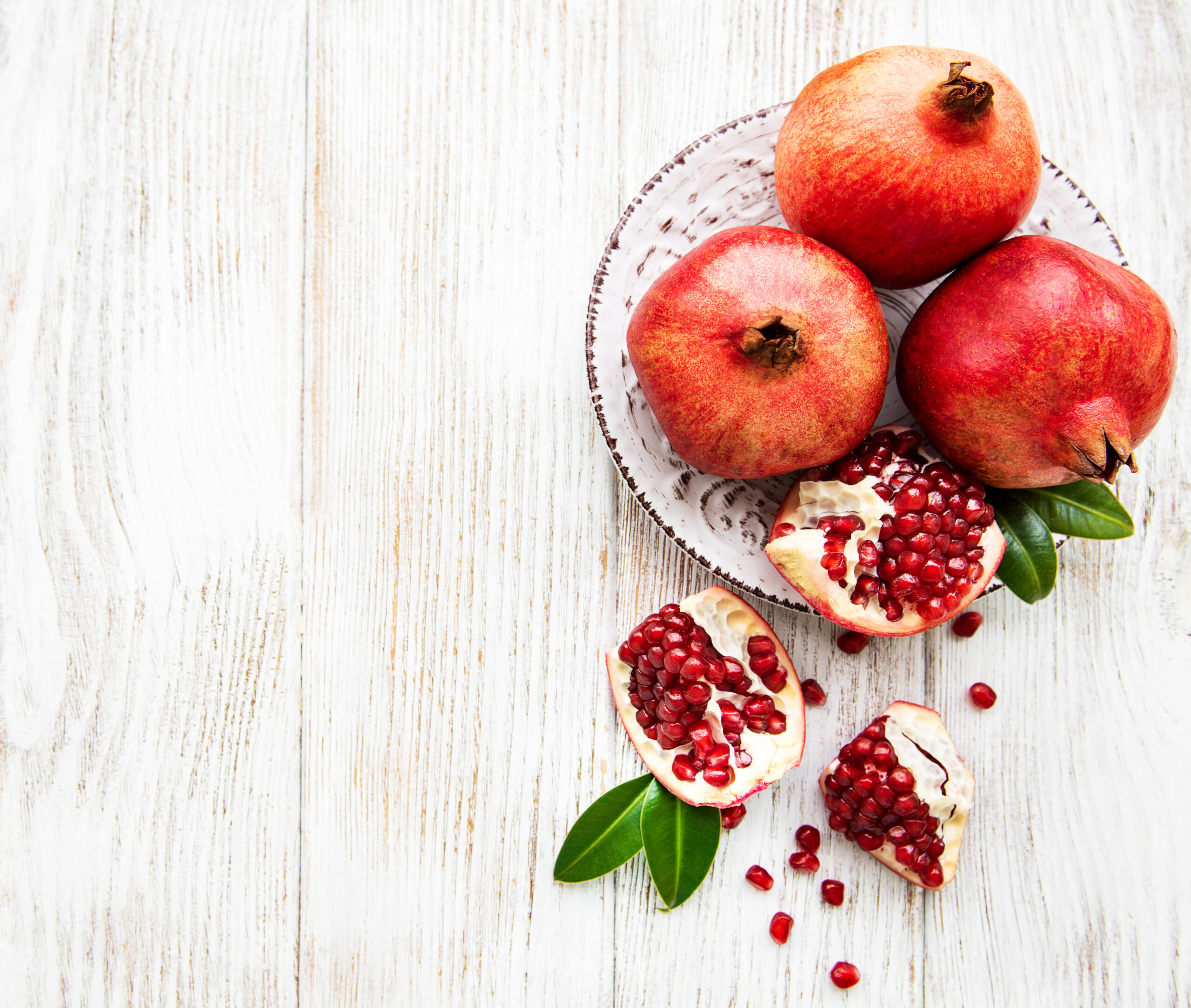 Pomegranates and More: Our Top 5 Specialty Fruits at Agri
Pomegranates are one of the most sought-after fruits—and one of the most versatile. This unusual fruit, with its brightly colored arils filled with sweet but tart juice, has become widely popular in the United States. With its unique, delicious flavor, it's easy to understand why. But they are not alone! Pomegranates may an Agri favorite this time of year, but she brought friends along! Here's a breakdown of our top five specialty fruits now available at Agri that will enrich and embolden your winter dish.
1. Pomegranates
We had to lead with pomegranates — they're in the title, after all! The pomegranate is the queen of fall and winter, reaching peak sweetness and tarty brightness in the winter. It's a bit of a celebrity, if we're being honest, making appearances in Thanksgiving, Christmas, and Rosh Hashana.
We love them for their vivid color, nutrient dense berries, and juicy flavor that keeps foodies and guests on their toes. Our local chefs do, as well. We have seen our neighbors features this flirty fruit in sides, desserts, entrees, and cocktails throughout the holiday season.
2. Caped Gooseberries
Not to be outdone, the caped gooseberries have arrived with a flourish. It's true that not all heroes wear capes, but these do! Gooseberries can serve as an ace up any chef or bartender's sleeve. This is one of our more seasonal items, but there is just something so special about the caped gooseberry, we couldn't resist adding it to our list.
Boasting a unique appearance, the caped gooseberry has a shockingly tropical flavor that runs both sweet and tart, much like the pomegranate. The taste runs more mild than its European counterpart, and dresses up its flavor profile with hints of earthiness. If you're in the know, you're already well-aware of the punch and nutrition this berry packs, but if you've never played with gooseberries before, definitely reach out to us today. You won't regret it and your guests will have plenty of "ooh"s and "ahh"s to dole out during their meal.
3. Dragon Fruit
The dragon fruit always shows up pretty in pink this time of year. Over the last few seasons, dragon fruit has increased in popularity for its nutrition value and unique look. The black-speckled white flesh holds an almost custard-like texture that guests and chefs alike adore. The taste is subtle, but refreshing, and can take on other flavors with extraordinary ease. Pastry chefs cannot get enough of them, and we've seen bartenders craft some pretty cool daquiris and horchata with this super food.
We like having these on hand for our grocers, as well. More consumers are making the switch to healthier living the wake of the last couple years. They are actively searching for ingredients to maintain healthier habits and recipes at home. Dragon fruit is chief among them for its ability to boost iron and the immune system.
4. Buddha Hands
Eccentric and zesty, buddha hands are a specialty item that always brings a smile to us at Agri. This member of the citron family literally comes from a place of love and prosperity. While kitchen use is limited, your bartender will thank you for it. The juice is bitter, but could round sweeter flavors out when used sparingly. The rind, however, is where the heart is. Not only does it have a bright, lemony smell, it also has notes of lavender. This makes it great for twists, garnishes, candying, and shaving for a truly unique marmalade.
Also? They're great for freshening up the space. They have been used for centuries to impart a relaxing, gentle aroma in any space they occupy. They've even been used for laundry before, no joke.
5. Pomelo
Big is beautiful, especially when it comes to pomelos. There is no shortage of possibilities when it comes to this mighty citrus fruit. Chefs have used them in salsas, salads, marinades, reductions, jams… we could–and almost did–go on. If you are unfamiliar with the pomelos, or always been curious to learn more, they are much like grapefruits, lending them to versatility in the kitchen. They are great additions to any kitchen or grocer with a more delicate and floral taste we can't get enough of.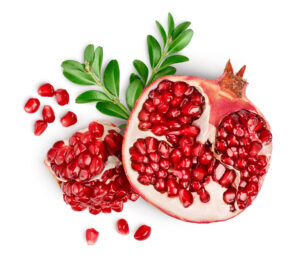 Want to make your winter menu more festive? Shop pomegranates and other other wholesale specialty fruits at Agri today.