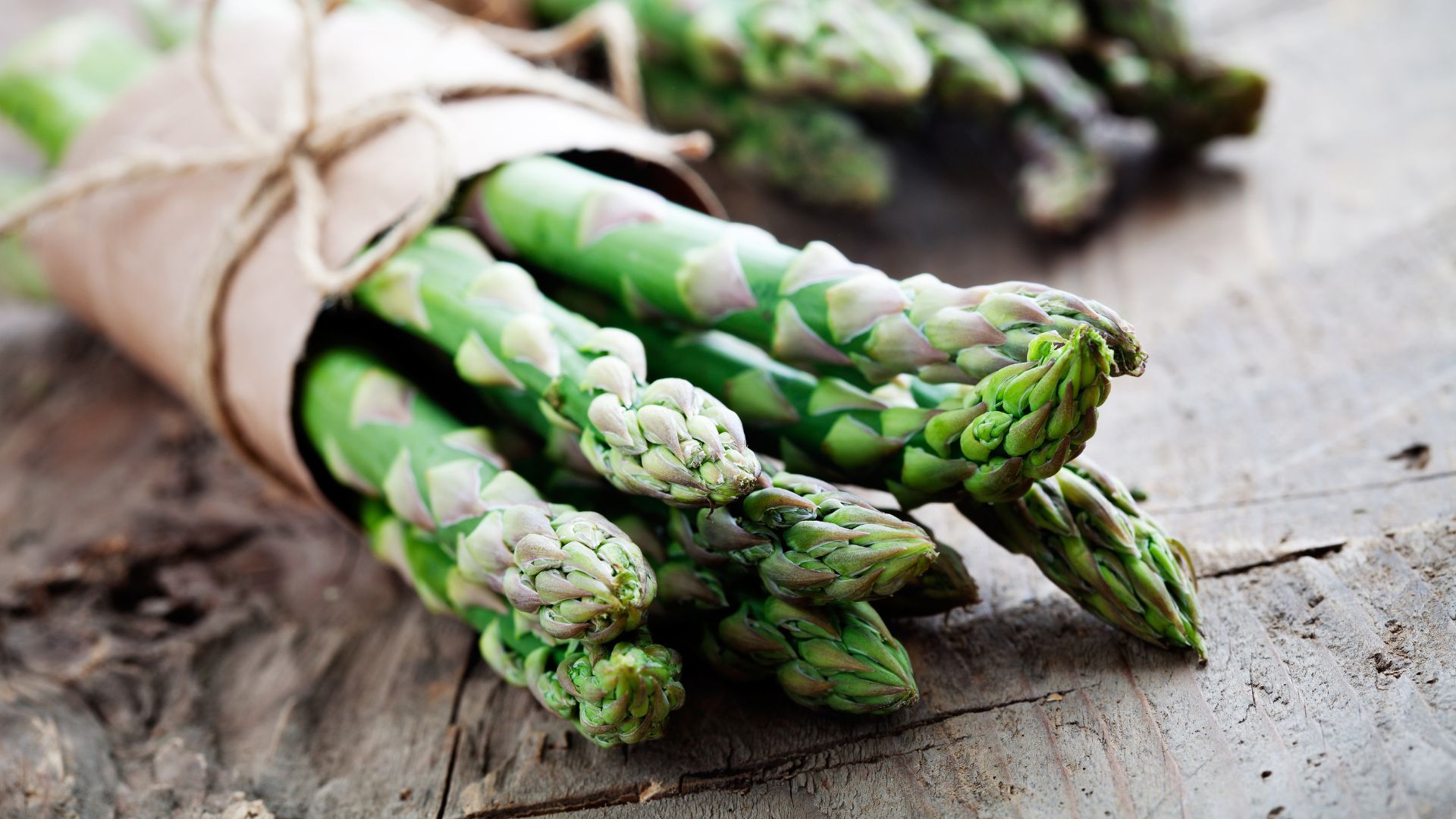 7 Health Benefits of Asparagus You Didn't Even Know About
It's no secret asparagus is a well-loved vegetable, and many prefer asparagus to its competitors. It's versatile and well-rounded, with many uses and applications. Asparagus is a reliable veggie you'll want to have on your side this winter. 
As if you needed more reasons to love the spectacular stalk, here are some added health benefits to eating and cooking asparagus.
The Many Health Benefits of Asparagus
Asparagus is an under-the-radar superfood packed to the brim with nutritional properties. If you already love the green wonder, you're in luck. Here are six significant benefits of asparagus:
1. Asparagus is a natural diuretic
Asparagus aids your body in ridding itself of excess salt and contains an essential amino acid known asparagine, a natural diuretic. Additionally, asparagus is your new best friend for those with high blood pressure or heart disease.
2. It May help boost your brain function
Like leafy greens, asparagus contains folate, which works with B12 to improve cognitive function. This helps to keep your brain spry and sharp and acts as an effective anti-aging treatment.
3. It supports a healthy gut
Asparagus is fantastic for healthy flora and fauna! It acts as a prebiotic which feeds the good bacteria in your belly. When cooked thoroughly, asparagus can even be used to remedy gastrointestinal issues. 
4. May help fight cancer
Asparagus is rich in glutathione, a compound that detoxifies the body. It works to break down harmful elements like free radicals and carcinogens, and this will help the body to fight against dangerous strains of cancer.
5. Lowers blood pressure
Because asparagus is such an abundant source of potassium, it has the power to lower your blood pressure. It prevents an enzyme from producing angiotensin II, a substance that narrows your blood vessels. Consuming asparagus consistently will significantly improve and provide the necessary nutrients your body craves.
6. Fights inflammation in the body
Yes, asparagus is also naturally anti-inflammatory! Asparagus can effectively reduce inflammation in your body through a compound called polyphenols. It also contains essential vitamins like C and E, which also work to diminish inflammation.
7. It's antioxidant-rich
Another attractive anti-aging quality of asparagus is its ability to fight free radicals. Antioxidants are what gives the skin its healthy glow. Because asparagus is jam-packed with antioxidants, it may slow aging and improve overall skin health.
The Origin of Asparagus
Asparagus is a Liliaceae family member and a distant cousin to onions and leeks. Though many speculate about its country of origin, it's generally believed to have come from the Caucasus mountains. An eastern Mediterranean vegetable, asparagus comes in wide different varieties and colors. Indeed, white, purple, and green asparagus are all available here at Agri. You can even check out our Monthly Specials for the most accurate listings. 
Asparagus Benefits Don't End Here
Along with its many health benefits, asparagus is also nutritious and can be prepared in many ways. Whether sauteed, roasted, baked, or grilled, asparagus is a veggie you'll want to have on your side. Occasionally, some restaurateurs even serve an asparagus and melon juice cocktail to amp up their menu options. 
Let Agri Supply You with the Best 
Showcase this not-so-secret superfood in your next menu or special. Above all, Agri supplies our customers with high-quality, seasonal, and top-tier produce. We're here for you six days, 24 hours a day, so you never have to go without essentials. So to learn more about what we offer, call ahead express pick-up or fresh-cut produce service; contact us today.