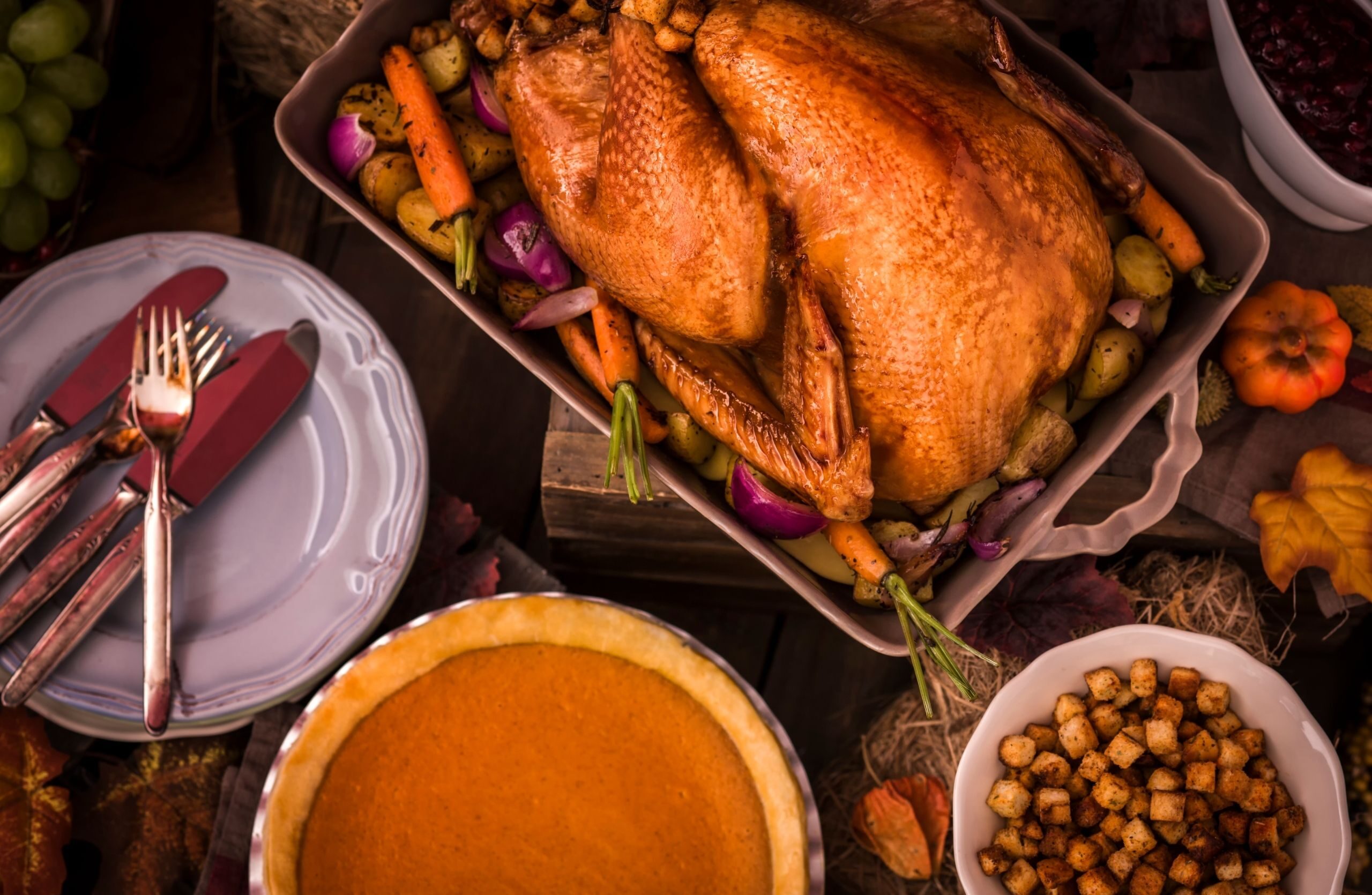 Thanksgiving Favorites: Our Clients Share the Best Thanksgiving Side Dishes for your Holiday Season
Maybe you're the traditional turkey, stuffing, and mashed potatoes type. Or perhaps you like to see just how many hyphens you can fit in that cranberry sauce recipe. No matter what, Thanksgiving is one of the best times to execute delicious recipes to kick off the holiday season. Even those who cherish the classic Thanksgiving dinner every year can mix it up and try something new. We thought we would reach out to some friends for advice. That being said, here are some delicious sides courtesy of our local chefs—sure to offer everyone something to love!
Potatoes, the "Perfect Food"
Nearly everyone loves potatoes in one form or another, so it may be easy to understand why potatoes were voted as the number-one favorite of Thanksgiving sides. Not only are they good for you, but potatoes are very versatile vegetables that can be prepared in countless ways. One of our chef neighbors recommends switching up the classic mash n' gravy routine for crispy smashed potatoes topped with sour cream and cheddar cheese—or horseradish and sea salt.
Sweet potatoes and rutabagas can switch the Turkey Day game as well. For a kick, finish roasted sweet potatoes with sriracha and lime. Or serve up stuffed sweet potatoes chock full of Thanksgiving fare. Go around the world with turmeric yogurt sauce and chickpease for an Indian take on sweet ptotatoes. These chefs really do love the versatile, comforting potato, that's for sure.
Cauliflower and Cabbage
Local chefs that know vegan and veggie options are everything in the business, knows they're important at the dinner table, too. One in particular is quite fond of cauliflower or cabbage options. The cauliflower takes on flavor exceptionally well, so does cabbage. Roasted cauliflower steaks with caramelized onions and mushrooms is a sure fire hit. A Thanksgiving kraut is a fast and easy prep, and is an effortless garnish for most Thanksgiving sides. Or grill off baby bok choy for an Asian take on a nationally beloved holiday.
Stuffing
We all know it wouldn't be Thanksgiving without the stuffing. Its flavorful aroma embodies the holiday and is a must for many. However, even something classic can easily be crafted into an unforgettably flavorful dish. Rich and buttery homemade stuffing is one of the best Thanksgiving side dishes and our chefs are rabid fans of the stuff. "Stuff", get it? Okay, moving on.
Homemade stuffing is easy to make in a few simple steps. Chefs recommend these basics. First, your type of bread is key, with chefs recommending day old or toasted. Sourdough and brioche were at the head of the pack, but rye can be fun as well. Second, your produce should complement the bread. Something like a brioche would enjoy berries or pears, leeks, and celery. Meanwhile, something like a sourdough or rye would prefer apples and fennel. Next, herbs and "secret ingredients". The herbs should pair with the stuffing you're building up. Sage and apples work, so does rosemary and pears. Secret ingredients can be fun additions like nuts, mushrooms, dried fruit, or sausage.
Feel free to play with different combinations and flavor profiles for your dream stuffing.
Pumpkin
Pumpkin isn't just for pie. Though old-fashioned pumpkin pie with a dollop of whipped cream is well-loved for good reason, pumpkins are not one-hit wonders relegated to pie shells. Chefs enjoy small "sugar pumpkins" as a festive, makeshift vessel for almost any pumpkin dish itself. The presentation alone is sure to steal the show on your table. Fill your bowl with a curried pumpkin soup, roasted morsels mingling with other root vegetables.
Another vegan-friendly chef recommends a stuffed roast pumpkin because it's easy to portion and involve other flavors. Ingredients like hearty mushrooms, kale, nutmeg, and (of course) pumpkin all play well together. If you don't have a vegan guest, add a nutty, robust cheese to the mix, like gruyere or fontina.
Happy Holidays from Agri!
Chefs really know their stuff! We learn something new from our clients every day. We just had to pass on their knowledge to you and your family. Our culinary community loves talking food. If you ever have questions or need a tip about a dish, feel free to ask your favorite restaurant for advice. Just make sure your chef isn't in the weeds first!
Agri provides families and restaurants alike with fresh, delicious produce to make the best Thanksgiving side dishes. If you're ready to have a healthier, tastier holiday this year, let us know how we can help. And have a happy holiday season from all of us at Agri!