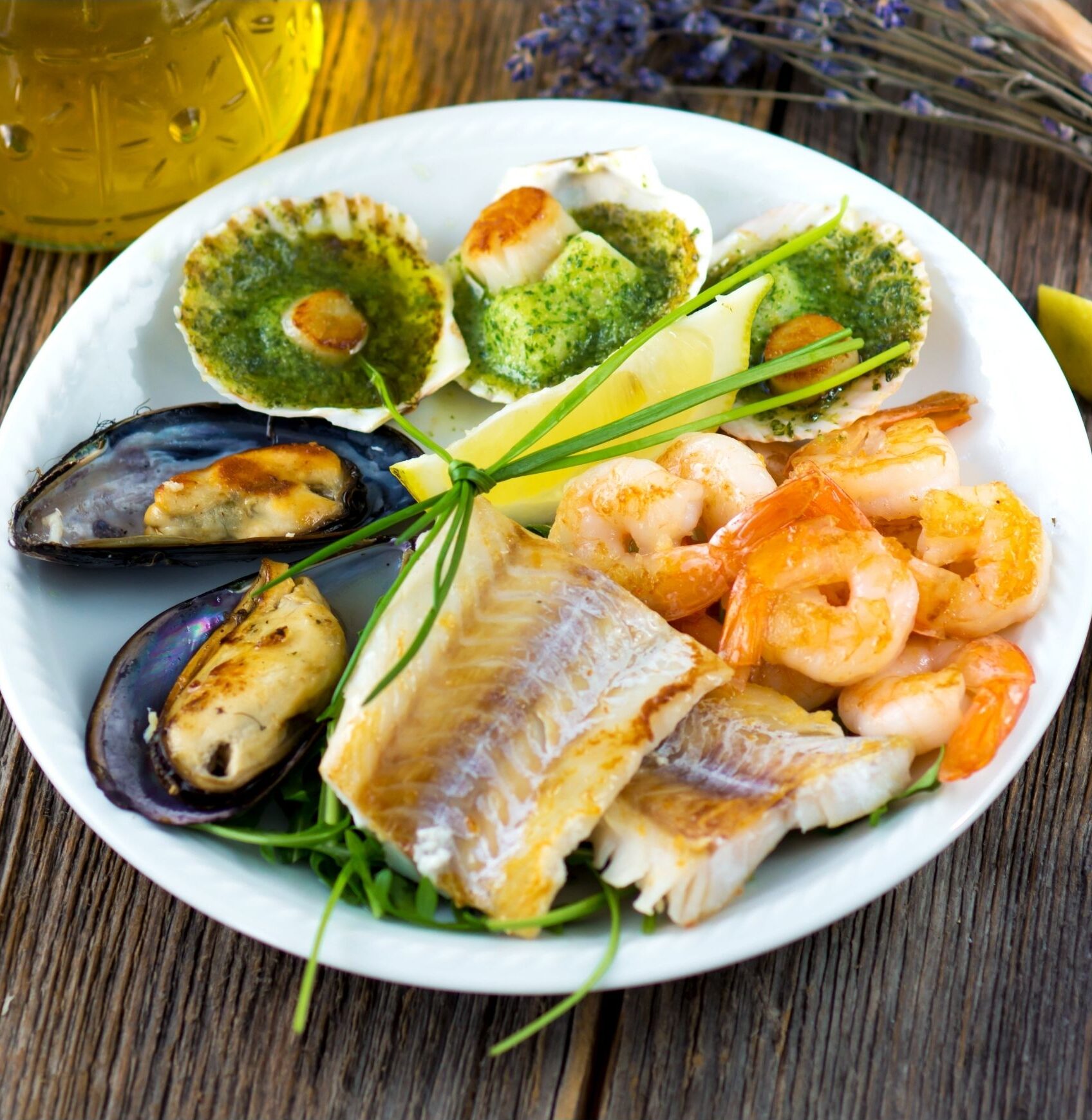 Food Plating Created Your Way
Every chef worth their salt knows that guests eat with their eyes first. It's an oldie, but a goodie when it comes to best practices in the kitchen, at least when it comes to food plating. "High and tight", "8 and 2", and the good ole "spoon push" are standards in plating, not to mention that handy, nearby squeeze bottle for detail work. You know the visual aesthetic of the food sets the bar before consumers have their first bite, it can even set the tone of the meal. We don't have any tips or tricks for you, chef, you already know them! However, we do have some seasonal and specialty items that can take your impeccable plating skills to an even more interactive level.
Detail Work: Natural Colors from Agri Produce
Color theory has been mingling in culinary for a while now. Contrasting and complementary colors are starting to turn dishes into color wheels of flavor and texture, making them a feast for the eyes. If you are already utilizing some of Agri's produce, like satsumas, persimmons, greens, or beets, considering reserving some as natural dyes and sauces for your creations. Or, special order items like turmeric to bring a golden glow to those final touches of gastrique, infused oils, and reductions.
High and Tight: The Right Garnish
The right garnish can take the grunt work out of engineering the perfect high and tight plating. For instance, our alfalfa sprouts can be bundled onto entrees, making it easier on expo since they aren't flying right out of a hot pan. In this same vein, mandolin slicing our parsnips and deep-frying them before service yields chips or straws that can add extra body to plating. This also cuts down on service time lost to food stubbornly resisting construction. The idea is to work smarter, not harder, because every minute is precious in the kitchen, so garnishes like this can pay you back seconds in dividends.
The 8 & 2: Sauce Plating
Okay, the 8&2 isn't the only sauce plating method, we know that. Chefs are leaning further and further into what spoons, paint brushes, knives, and the back of ladles can do for sauces. What are you painting with, though? You could try combining our fresh source apple cider or heavy cream with any number of our products to produce delicate or bold sauces. These are excellent sources for bulking demis, master sauces, reductions, and more.
The Final Touch on Food Plating
You could crumble our locally available feta, blue, or goat cheese crumbles over salads and entrees, or deliver a kiss of white truffle oil to the perfect steak. We may offer primo produce in bulk, but we have another side that values paying attention to details. These may be some of your favorite items to use as well, or you may be interested in something not listed on our site. Either way, we want to know!
So, if you're looking for fresh garnishes to decorate your dishes and up your food plating game, check out Agri. We deliver fresh, local produce that makes a great addition to any plate.