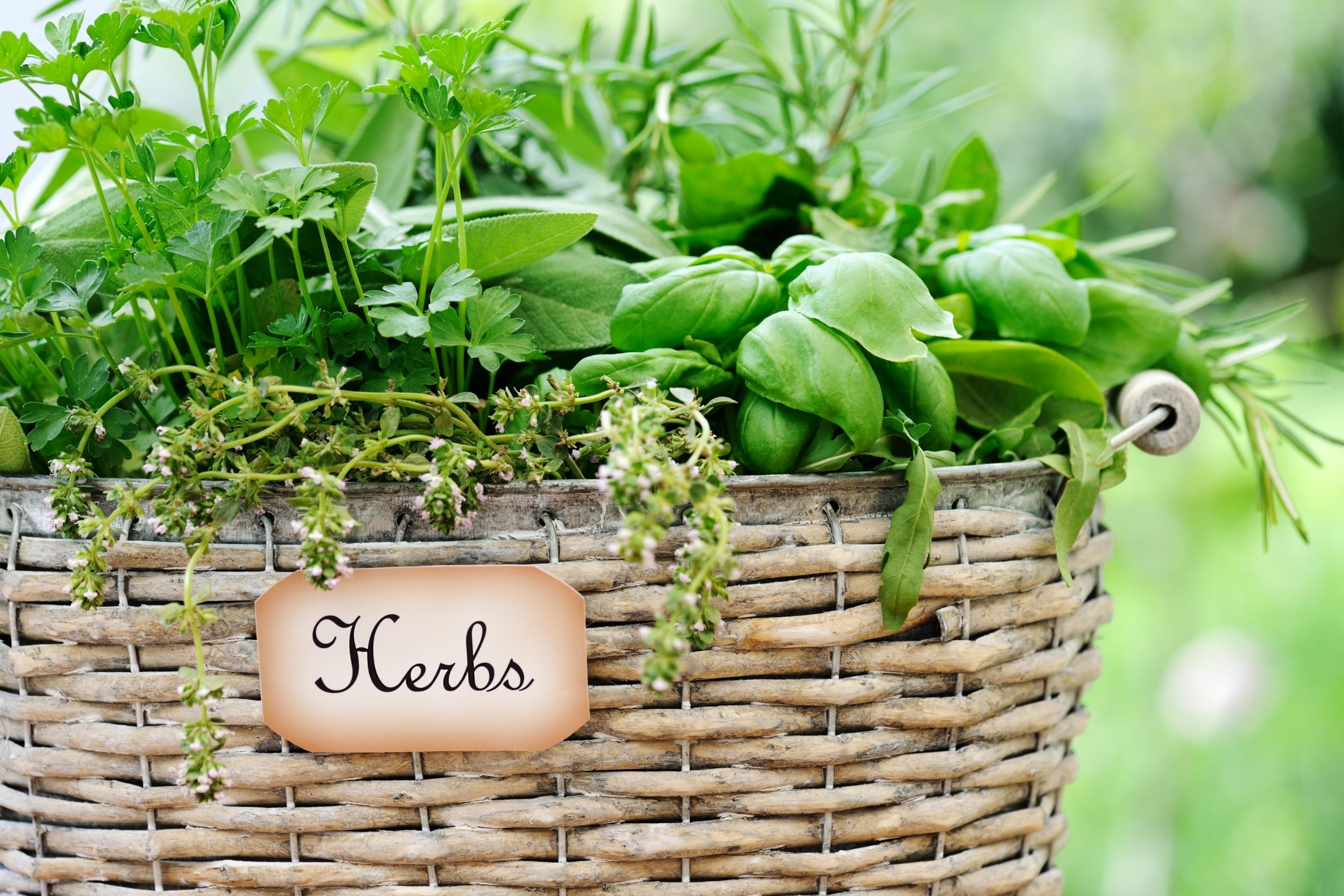 Our 6 Must-Have Fresh Herbs to Use in Your Restaurant
The benefits of cooking with herbs are no secret. However, they are still an underutilized tool for adding unique flavors to a dish. There's no shortage of the types of herbs out there, especially since we can locally source them for you. Their abundance of flavor and aromatics can elevate any dish on any menu. You know they take your kitchen creations to the next level and we know you only want the best a produce supplier can offer. These are some of the herbs we have to offer that compliment your culinary inspiration and pair perfectly with your restaurant.
Aster Scaber
Asian herbs, roots, and spices make for a great secret weapon on your menu. This perennial herb in particular is a favorite. You can purchase this mountainous herb dried online, or we source it for you! We source aster scaber orders from Korea to bring chefs the most authentic flavor. The last thing you want is a supplier dulling that pleasant aroma and slight bitter note. Contact us to learn more about how you can get your hands on this subtle, lovely ingredient.
Red Perilla
This versatile beauty out of Japan is versatile, with multiple personalities of flavor running amuck. Chefs love it for its evolving palette, including mint, basil, and even some citrus notes. Guest enjoy this playful addition, as well. This makes the herb a playful companion to any new or revamped menu, and specials. We diligently source this exotic ingredient so none of those individualistic flavors are missed on your dishes.
Lemongrass
We love it when lemongrass shows up on an invoice. That beautiful, fragrant, and oh-so-flavorful is anything but underrated. Chefs love lemongrass, not just for its versatility on a menu, but for its fun and easy use in the kitchen. We love how it never competes with other flavors, but still enhances every dish or drink it touches. While we can get several rare and exotic ingredients ordered in for your menu, this is one of our favorite, most readily available herbs.
Aztec Sweet Herb
Guests have started looking for alternatives to sugar that do not start with "Sweet" or end with "n' Low". We have the perfect herb for helping you meet these guest demands, should you need another option. The Aztec sweet herb is our favorite solution. Grown in Mexico and throughout Central America, it is sweeter than ordinary sugar, without the health hazards. You can use it like you would any sweetener, but don't overdo it. Aztec sweet herb contain camphor, a toxin that can damage the nervous system when used in large amounts. Use sparingly and let us help you find it.
French Sorrel
We love bringing chefs and French sorrel together. Chefs who keep a garden for their herb stock will have no trouble cultivating this perennial herb. The lemony note and colorful zest is a milder option to other sorrels, lemon, or lime. We can get it in the winter, as well! That's because French sorrel does well as the temperature starts dropping. Your bartender will thank you for the addition, since sorrel plays well with simple syrups and cocktails.
Vietnamese Coriander
This peppery, spicy herb packs a kick that plays well in curries and other spiced dishes. We love seeing chefs add this herb to their pantry arsenal. We have seen chef friends use it in soup, curry-based sauces, fish, or toss it with other herbs and chickpeas for a healthier side-dish. Regardless of what you do, this cilantro substitute is a game-changer on menus.
Do you want to reinvent a classic dish or create something completely new with herbs? If so, your first step is to find a reliable produce source. If you want to try these herbs or request an exotic ingredient not found in this article, just let us know! Order from AgriExotic to get the most out of your produce and maximize the flavors in your dishes.