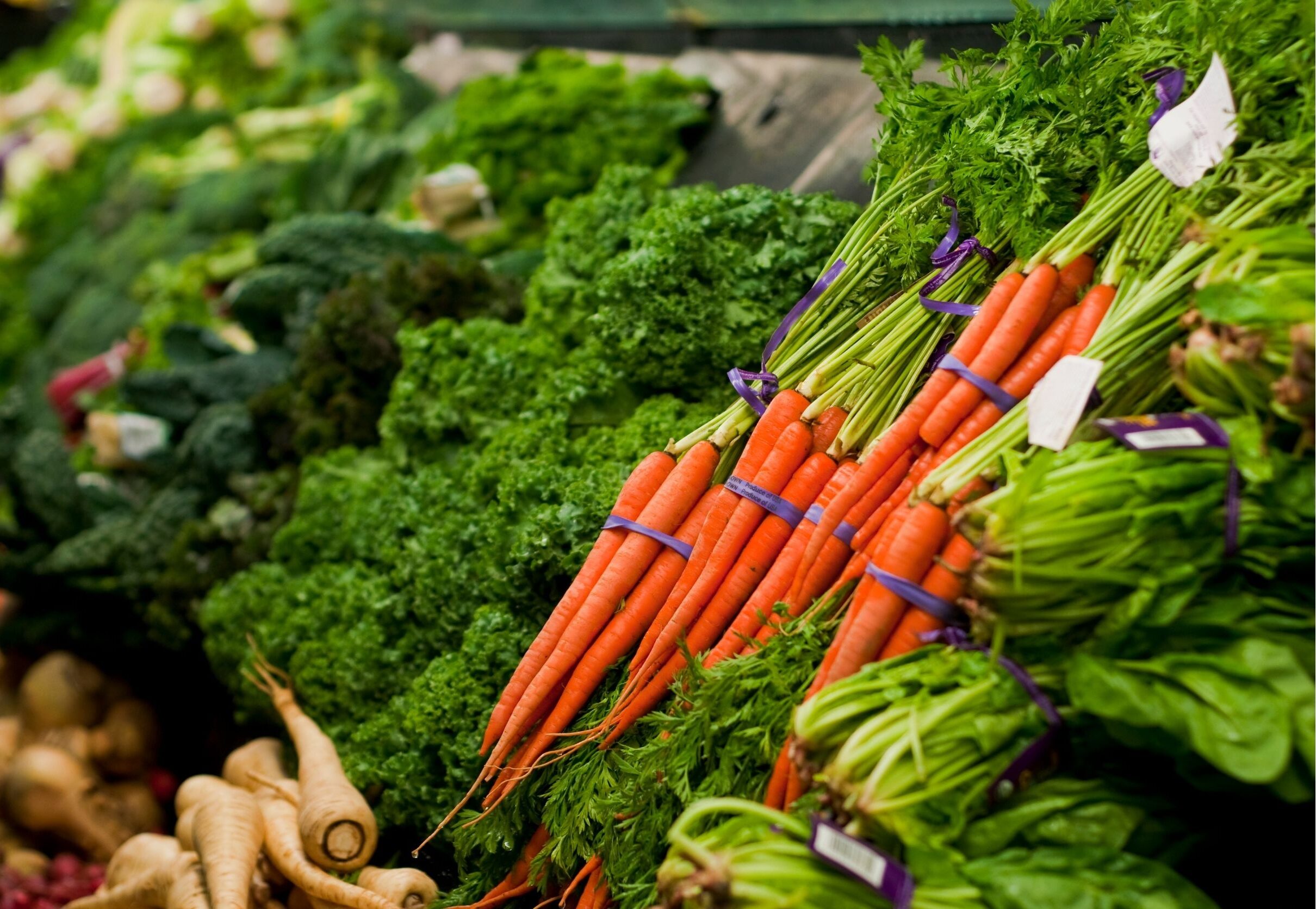 Top Organic Produce Trends We Are Seeing in the New Year 2022
The pandemic continues to alter and change how we experience organic produce. Extended quarantines, disrupted supply chains, and reliance on local farming has changed the system. The same goes for an increased emphasis on balanced eating. Health is at the forefront of most people's minds, and that is reflecting more and more in developing food trends. Because we've all been forced to self-examine our health more than ever before, we aren't turning to food solely for flavor, but nutrients, antioxidants, and health benefits.
On our end, we have already seen and met restaurants' demand for whole, fresh ingredients with minimal processing and dense nutrition. On the other hand, we've also seen chefs leaning into comfort food as well. After the last couple years we all have had, we could use a little comfort. Here are some trends we have been seeing as we trek further into 2022 we hope can be integrated into your menu.
Garlic
No kitchen is without garlic. This pantry staple goes out with practically all of our kitchen orders–whole, fresh cut, or separated into cloves, we've seen and done it all when it comes to garlic. During the pandemic, more and more people discovered the sweet, sometimes spicy, always aromatic ingredient as they relied on cooking from home. That garlic craving had guests favoring the flavor as they headed out of lockdown, and back into restaurants. One of the biggest trends we've seen? Pickling garlic in honey. That has been nothing short of a show-stopper.
Dates
Middle Eastern cultures get it. The date is taking 2022 by storm. Since guests are focusing on their health, pastry and hotline chefs alike have keyed into dates as a natural sweetener that cuts down on sugar. They are also loaded with tons of nutrients, including fiber. They are budget friendly as well, with dried dates lasting up to six months. Versatile, hearty, and delicious, dates have been showing up in simple syrups, sauces, salads, sandwiches, and anything else chef imaginations can dream up.
Asian Organic Produce: Herbs
Herbs and spices are fantastic ways to cut down on salt and sugars, by lending naturally sweet or savory aromatics and flavors to any dish. But our focus is on Asian herbs and spices. Asian pop culture has taken the west by storm, with folks embracing all kinds of media, style, and of course: food. When it comes to herbs, Asian cuisine never skimps on the good stuff. Thai basil, kaffir lime leaves, shiso, sesame leaves, and horseradish are transforming traditional and new wave menus every day. The fushion trend is still popular within the industry, seeing several chefs ditching western herbs, in favor of their eastern counterparts.
Yuzu
Speaking of Asian trends, let's talk about yuzu. This fruit is often described as a cross between a lemon and mandarin orange, and it's popularity is picking up speed. We have seen cocktail menus, hotlines, and pastry utilizing this sharp citrus for sweet, bright notes across the menu. Chefs and bartenders alike love the stuff for how far each drop can stretch. Budgets have become increasingly tighter over the last couple years, making a "little goes a long way" ingredients crucial.
Turmeric
Turmeric is one of those spices that has gone above and beyond its initial gimmick phase. Food trends are common and various, sifting through one ingredient after the next. However, turmeric has staying power. This bright orange ingredient is known for calming inflammation and aiding digestion, and imparts a beautiful golden hue to curries, chai teas, and pastry doughs. It's distinctive, almost pepper flavor is also delicious, delighting guests constantly as it shows up on more menus. Pastry chefs, coffee and tea houses, and kitchens have all fallen in love with turmeric, so have guests. They keep their eyes peeled for this unique and brilliant ingredient, so give them something to look forward to!
Are you wondering where to start planning next year's menu, or even where to buy dates and other exotic foods? Check out AgriExotic for fresh organic produce and more.