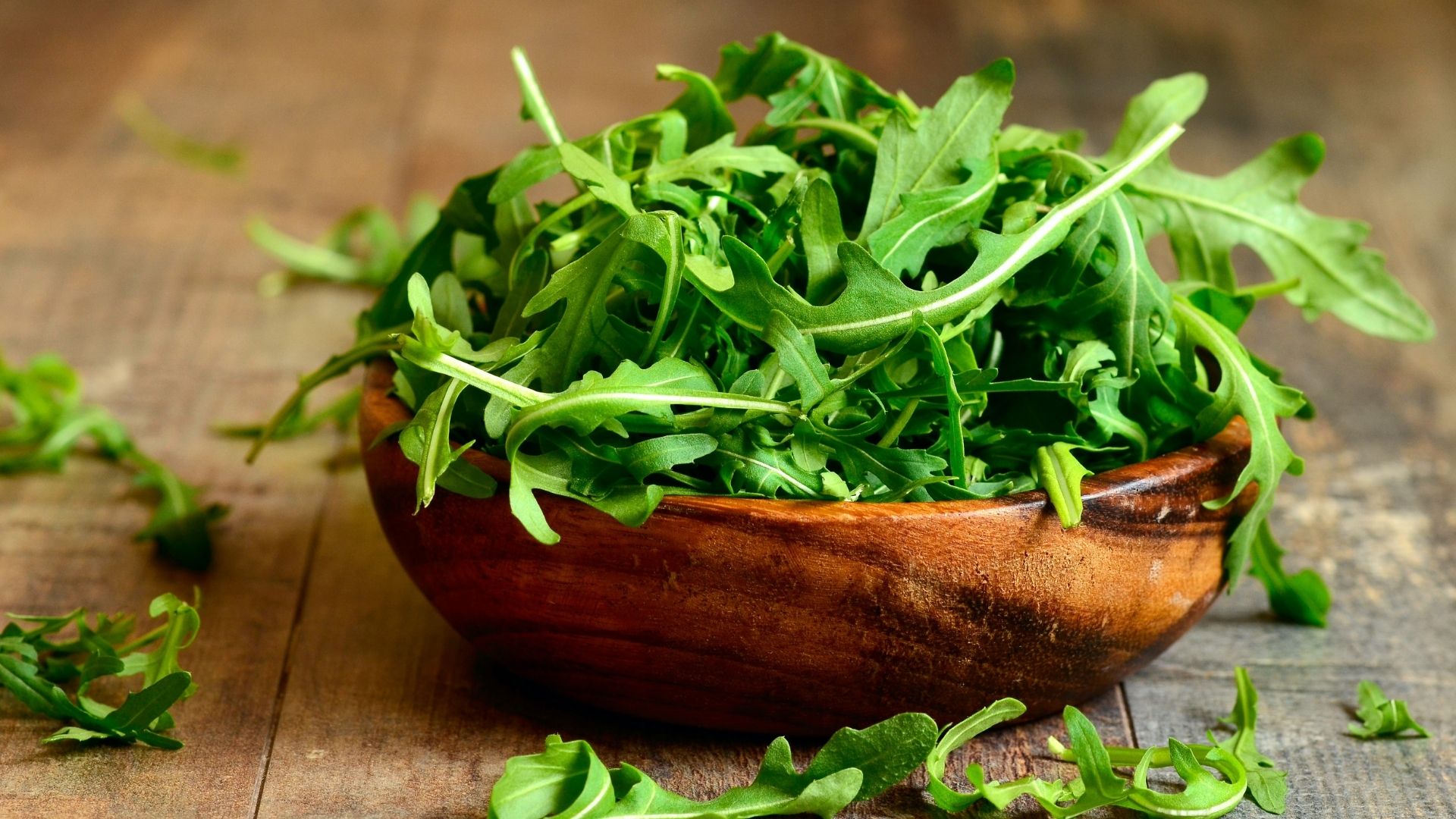 Arugula: Everything You Need to Know About this Versatile Plant
We know of several heavy hitters when it comes to versatile ingredients. Garlic certainly leaps to mind, not to mention potatoes, onions, and apples. And we would never leave our Agri arugula out of the mix. Always expressive, peppery, and crunchy, practically every chef has encountered this mainstay ruffage in one kitchen – or three – in their lifetime. But that doesn't diminish the fact that arugula is dependable, delicious, and downright unbeatable as a staple ingredient. 
A Leafy Loveletter 
Where do we even start when it comes to arugula? Honestly, ruffage in general can sometimes go overlooked in kitchens, and that's a trap. Leafy greens–like the arugula salad–have been shining stars on dinner tables since ancient Rome. They did pretty well for themselves there. Different species of greens simply bring different qualities to dishes, and not just salads either! Genera of kale, endive, lettuce, and arugula can bring refreshing, crunchy layers and velvety tones beyond the salad bowl. 
We are now in full spring mode and summer is around the corner. That being said, we cannot encourage you enough to take another look at arugula and its leafy neighbors. They are flavorful, bright ingredients that are wonderfully complementary to these warmer months and cool nights. However, we're specifically talking about arugula, here, so we're going to wrap this sidebar up and get into it! 
What is Arugula and Why is it So Special in the Kitchen?
Arugula's foothold as a staple kitchen ingredient, we believe, lies in its unapologetic peppery, border-line mustardy flavor. The snap of pepper with its familiar–still somehow subtle–bitterness is a balance that promises further balance in dishes will be rewarded. These flavors play so well with vinaigrettes, chargrilled favorites, savory sides, and satisfying sandwiches because of their duality. Whatever pairs well with peppery notes will find a beautiful binder in the addition of arugula. Citruses and fats find familiarity in those mustard tones. 
The texture and crunch of arugula take those pairings and gives them melody and movement through the dish itself. It can even withstand a certain amount of heat given half the chance! Much like kale, radicchio, and endive, we love seeing arugula as a final addition to a well-executed saute, especially if tomatoes, shallots, lardons, and garlic are involved. That's just it, though, that's only one combination of many that get along with this leafy green vegetable. The ingredient is inherently a well-behaved playmate that just wants every component to get along and have fun on its way to the dinner table.
Arugula at Agri
While Agri can supply you with this radiant ruffage all year round, arugula recipes stand out particularly in the spring and summer months. Some produce is better when the days are warmer before slacking off into milder afternoons and cooling evenings. Leafy greens, like arugula, are one of them. 
We make sure your produce is that lush, deep green the arugula is known for because the last thing you want are tarnishing brown and yellow spots or those sharp edges to be wilted. After all, when you're dealing with an old guard ingredient like arugula, you have to make sure its signature look, feel, and especially taste, are all intact. Because it's not just the chef who knows what to expect from arugula but savvy dinner-goers as well. We know and you know a good thing when you see it and taste it. 
Agri arugula is available at AgriExotic! We always keep a stock of what's available for chefs at our facilities and are available day or night to answer questions, fulfill orders, schedule special orders for specialty ingredients, fresh-cut produce service, or complete second runs. Leave no leaf unturned, and contact us today to learn what new produce items are in our inventory!