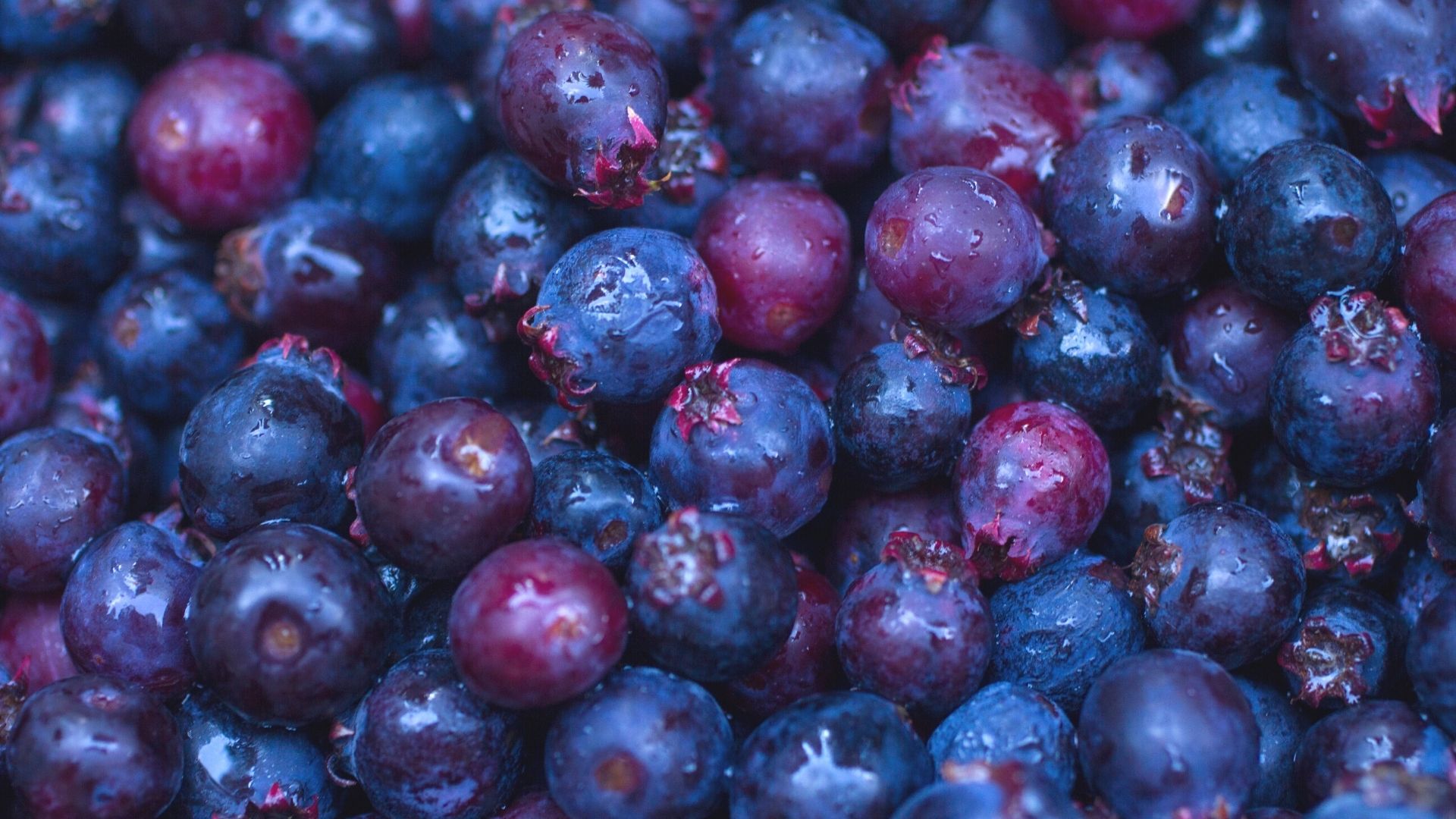 Huckleberries: Different Ways to Utilize This Healthy Fruit
Hailing from the mountains of Montana, our boisterous but humble Agri huckleberries have become a highly sought-after ingredient by curious and seasoned chefs alike. The huckleberry is more elusive than its blueberry cousin. It prefers to stay in the wilds of summertime Montana rather than face domestication. A true specialty item, huckleberries can bring allure, depth, and even health benefits to your upcoming summer menu. We break down what sets this huckleberry apart, how you can incorporate them into your kitchen, and why we can't get enough of this wild child.
Out of the Ashes: The Mighty Huckleberry
The huckleberry rebukes domestication attempts for their love of specifically acidic soil. While these soils are prominent in the Pacific Northwest region, their true homeland is Montana for the additional element of a cooler summer climate. They come into their own from mid-summer into early fall. We are particularly fascinated by their intense and prolific response to soil that has been touched by wildfire. They are a literal phoenix of an ingredient, showing what sweetness and power can come from such a chaotic force. No wonder these berries are practically impossible to tame! Their flavor is no different.
What is a Huckleberry? (Huckleberries Charging the Line) 
If you have ever worked with huckleberries, you know exactly what you're walking into. And we don't just mean huckleberry juice stains that can stubbornly haunt prep or line counters. However, if you've never worked with huckleberries before–and are even asking yourself "what is a huckleberry?"–we've got you covered. On first taste, its tart nature pronounces itself immediately and gives way to sweetness. The flavor can be daunting, occasionally producing a "what have I gotten myself into?" mentality. The berry may seem boorish, but it's not completely untameable or uncooperative. One just has to know how the berry behaves, what it can impart, and all the benefits that come with unlocking its potential.
The flavor is not unlike a blueberry, but it leans more tart and assertive. While blueberries have plenty of seeds, tiny enough that they're rendered edible, the huckleberry boasts a tougher kernel that needs to be popped through the tannin-rich skin. After that, the huckleberry can function in your recipes similarly to its bluer counterpart. For a bitter note that can bring depth to sweeter dishes, cocktails, or entrees, look for huckleberries on the redder side. To play to huckleberry's sweet side, keep your eyes peeled for deep blue-to-purple skin.
Health of the Huckleberry
Many have applauded the huckleberry for its health benefits. More and more guests are paying attention to healthier ingredients and options on menus. This is where huckleberries show just how economical they are. The fruit is the star of the show. But the huckleberry's blossoms, leaves, and shoots can be transformed into a potent tea that soothes rheumatism, coupled with heart-health perks. These benefits transfer to the berry itself, making it a true example of a superfood for bodily wellness and well-being.
Overall, this beguiling berry is a fun addition to any summer menu. Its own unique reputation has the ability to set bar and kitchen menus apart from others. The berry may be strong on its own, but its bold complexity can be unlocked when paired with the right ingredients and techniques. This summer, Agri can help you bring a taste of the mountains and wilderness to your door, taking your menu from seasonal to exceptional.
Agri huckleberries are available this summer at AgriExotic! We always keep a stock of what's available for chefs at our facilities and are available day or night to answer questions, fulfill orders, schedule special orders for specialty ingredients, fresh-cut produce service, or complete second runs. Contact us today to learn what new produce items are bearing fruit in our inventory!