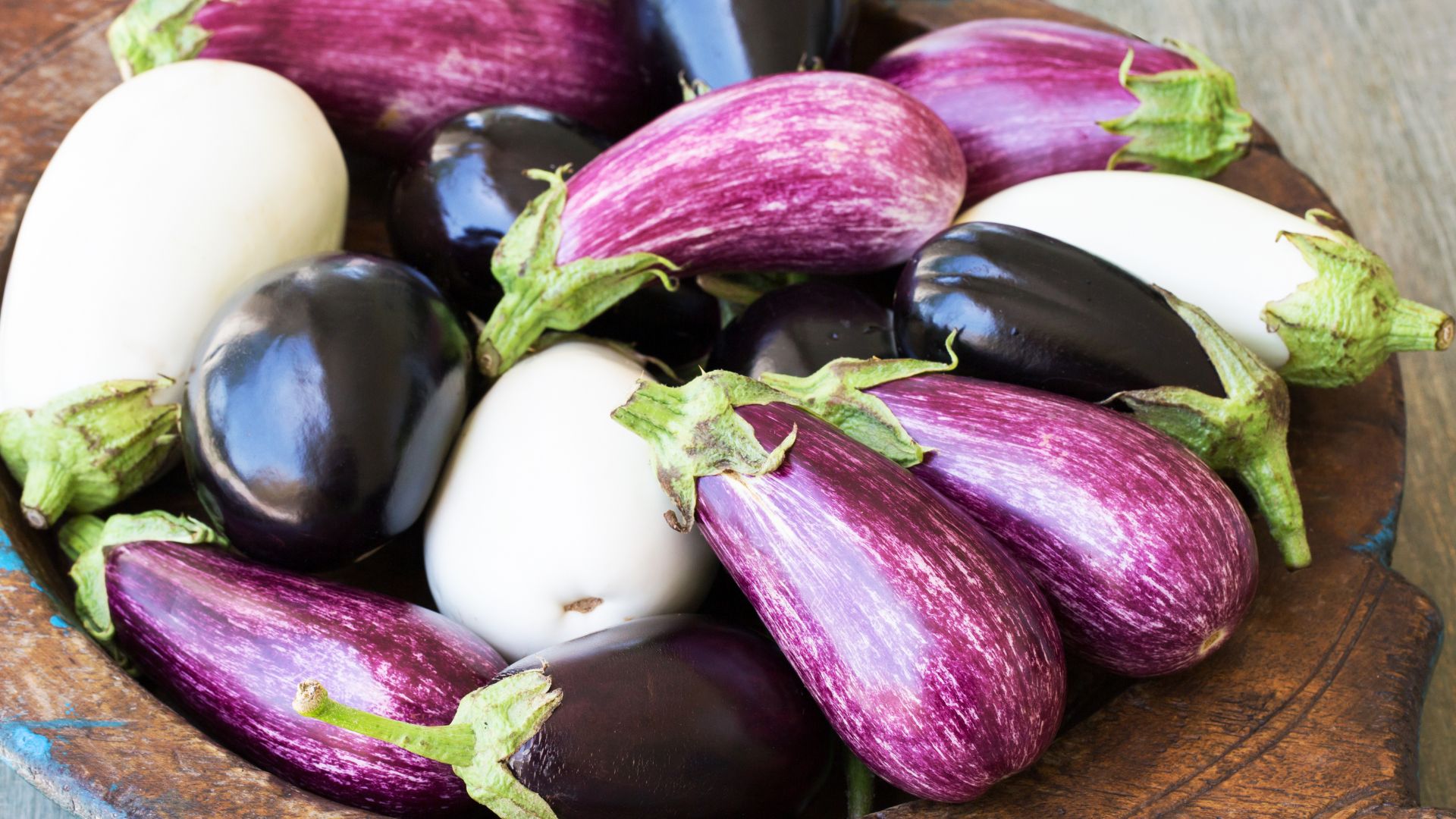 How are the Different Types of Eggplant Different?
The coveted eggplant is used in a wide range of cuisines and cooking, and for a good reason, too! Its wide varieties, types, colors, and flavors make it one of the most popular nightshades on the market. It spans many different cultures and traditions, and its application is as diverse as its flavor palate. The different types of eggplant can truly fit in anywhere.
So how many types of eggplant are there, and what makes each one so unique? Our commitment at Agri is sourcing specialty produce that provides chefs and grocers maximum variety for their menus or services. Here's everything you need to know about eggplants.
Types of Eggplant and Their Distinctive Qualities
Each type of eggplant is accompanied by a distinct flavor profile, shape, color, and application. In many traditions, eggplants symbolize prosperity, good fortune, and abundance. Cultures that are different on the surface find common ground with a shared love of eggplant. We think it's time to embrace its wide varieties and talk about just what makes each one so different.
There are approximately 18 different types of eggplants, to be exact. Although we could spend hours talking about each one, we'll spare you the time. Here are some of the most commonly used eggplants and what makes them unique!
Japanese Eggplant
Small, thin, dark purple, and finger-like shape, this eggplant offers a more tender variety of vegetables. Various dishes can use Japanese eggplant, and its delicate flavor pairs well with more robust flavors like garlic or ginger, making it the perfect stir-fry companion. 
Chinese Eggplant
Like the Japanese variety, the Chinese eggplant is known for its milder taste and meaty texture. Its skin is marked by a pale violet and is slender and cylindrical. The Chinese eggplant doesn't contain too many seeds, making it easy to slice and dice.
American or Standard Global Eggplant
We'll often think of the American or standard global eggplant when this veggie comes to mind. This frequently-used eggplant is a reliable classic: large, oblong, dark purple, and dense. Though they're slightly bitter, the standard global eggplant is a true staple in American cooking. 
Italian Eggplant
Not to be mistaken with the global standard eggplant, the Italian eggplant is smaller, rounder and sweeter than its larger cousins. The flesh tends to be more tender than other varieties, and it still maintains its deep purple hue.
White Eggplant
Although the white eggplant is missing its competing companions' famous purple skin, it remains similar in flavor. The white eggplant is pure white with meaty flesh and seedy insides, and they tend to be a bit creamier and denser than a standard globe.
Graffiti Eggplant
Additionally, the seasonal graffiti eggplant is named for its jagged white and purple stripes. They're quite sweet and even resemble certain fruit flavors. Because they contain fewer seeds than other types, their flesh is not as bitter.
Fairytale Eggplant
Perhaps the cutest eggplant out of all eggplants, this sweet and tiny heirloom variety also displays purple and white stripes. Though, no bigger than the palm of your hand, its flesh is sweet and delicate. 
Agri Has Got You Covered
Eggplants from a multitude of varieties are now available at Agri! We keep track of what's fresh, in-season, and readily available for quality chefs and grocers. Our team is dedicated to providing exceptional service when you need it. Check out our specialty services like call-ahead express pick-up, fresh-cut produce service, or complete second run. Find out how Agri can serve you in serving others.