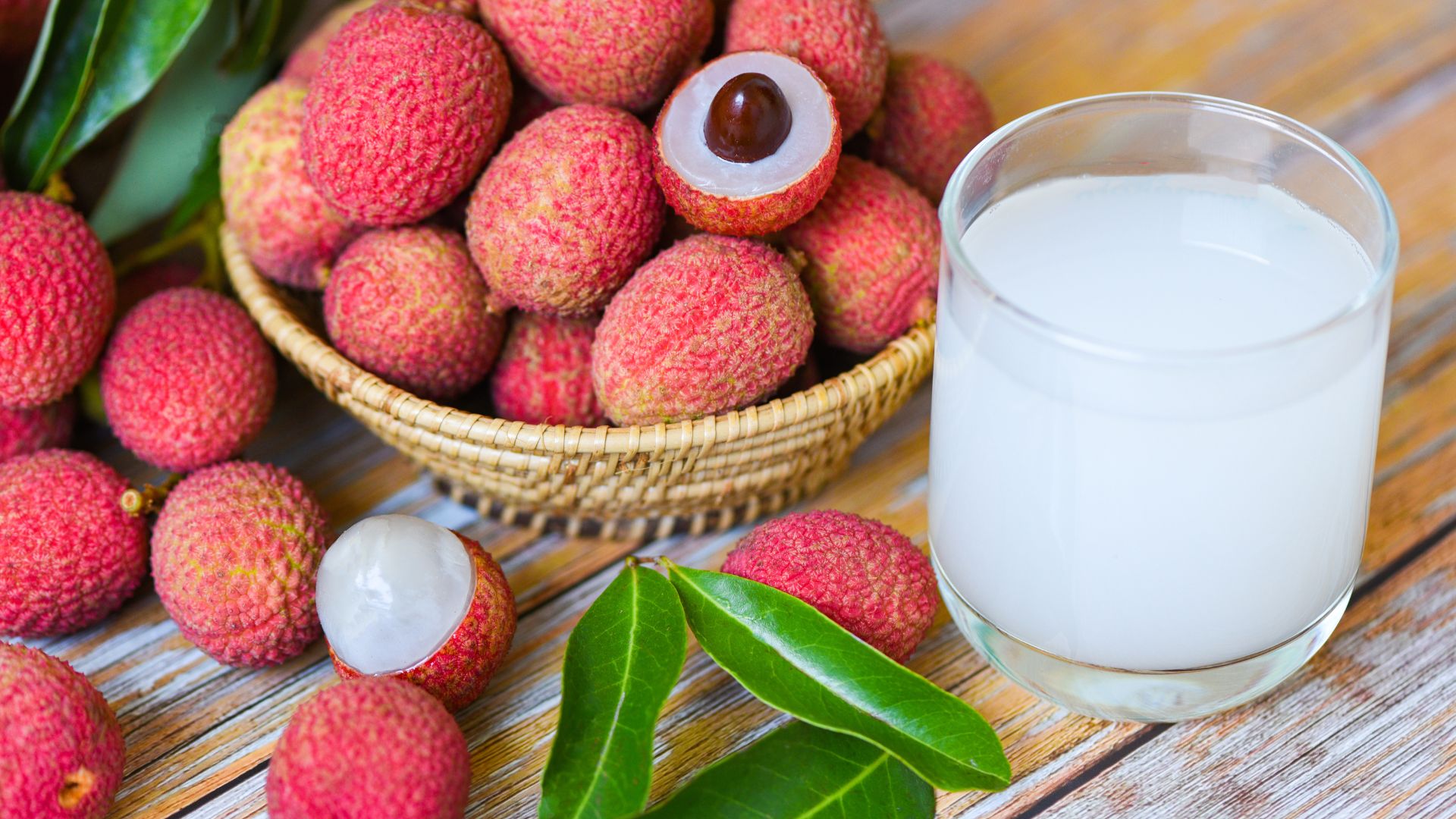 Lychee: Why You Should Stock Up On This Sweet Treat For Summer
We can't have summer without some tropical fruits! The classics are always welcome when the days get hotter. We can't wait for pineapples, mangos, guava, and papaya, to name a few. But if you want to bring an exotic flair to the menu, we cannot recommend lychees enough! These spiky fruits are just big softies on the inside, and they taste amazing, too! Our Agri lychees have a ruby-red shell that gives way to the creamy, juicy pulp that will have guests ordering another plate, or depending on your execution, another round. 
A Look at Lychee Fruit
Lychees may have started in ancient China, but over generations have become a much-sought-after modern flavor. The taste alone is not the only draw. Lychees are packed with plenty of nutrients, such as vitamin C. This can make the juice ideal for establishments boasting healthier options and ingredients. For those unaccustomed to working with lychees, you can easily pinch the hull open. The pit is easily squeezed from the pulp at its ripest. The flavor swings between strawberry and watermelon sensibilities. And they have the faintest musk that is expected from most tropical fruits, like mango and guava.
Lychee on the Line
Lychees are no strangers to desserts and salads, but they sure do enjoy the company of grilled fish and other seafood. We have even seen chefs save the hulled shells and stuff them with treats to give diners an immersive dining experience. The juice can be rendered for delicate desserts that wouldn't want to be overwhelmed by more boisterous tropical flavors. The fruit plays beautifully with others, especially other tropical flavors. They can be incorporated easily into mango salads, pineapple salsas, passionfruit garnishes for desserts, or popped in a serving spoon with mint and lime for an amuse-bouche to awaken the palate for mealtime.
More commonly, we have seen lychees popping up on drink menus, both for dinner and brunch. It's easy to understand why. The fruit's sweetness amplifies citruses, spirits, and bitters. For those looking to craft a more harmonious and subtle cocktail, the lychee can do plenty of heavy lifting. The juice can be rendered with a squeeze from the fruit. And the lychee fruit can make for lovely flavor and garnishing. 
A Seasonal Treat
It is a very selective fruit to cultivate. This is why we make sure our Agri lychees come from reputed growers that harvest their lychees at the peak of freshness. They are enjoyed most through the spring and summer months, making them one of the few truly seasonal fruits out there. While Agri can supply lychees year-round, we recommend them as a fresh way to cool off summer days. When these fruits are in our inventory, you do not want to miss out! They go quickly, but we can work with you to make sure you get the best order for your dining room. 
No matter how you incorporate lychees into your dishes or drinks, diners are sure to be delighted to see them on the menu. The lychee has been enjoying a comfortable place as a premier ingredient these days. Its popularity not only spans summer dining experiences but centuries of cultivation. At the end of the day, despite their popularity, we're just happy to pop one open and savor all that flavor and history at once.
Agri lychees are available now at AgriExotic! We always keep a stock of what's available for chefs at our facilities. We are available day or night to answer questions, fulfill orders, schedule special orders for specialty ingredients, provide fresh-cut produce service, or complete second runs. Contact us today to see what has joined our inventory!