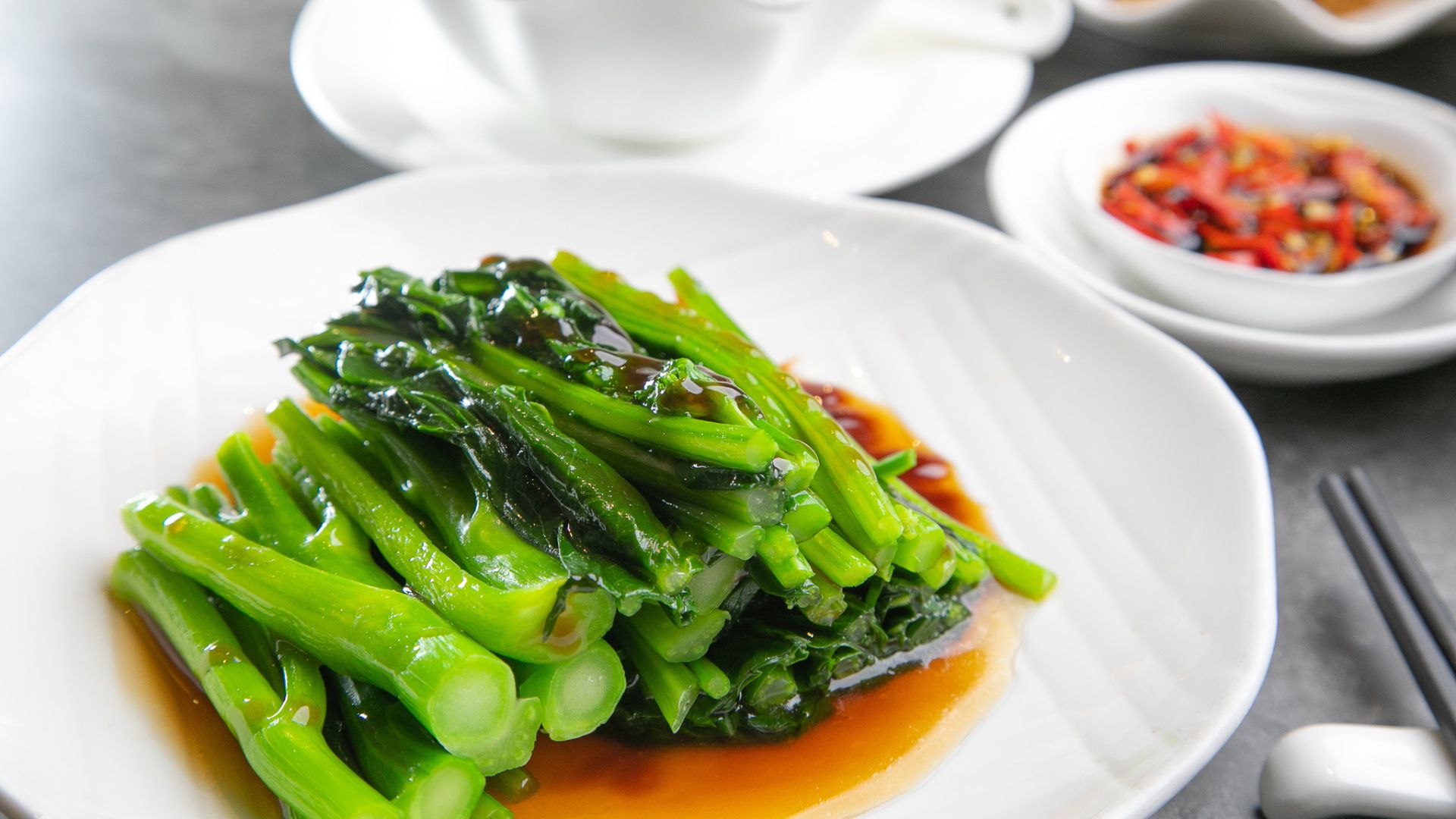 The Health Benefits of Chinese Broccoli
A secret weapon for your kitchen is none other than Agri's Chinese broccoli, or gai-lan. Unlike its budded, more stout counterpart, Chinese broccoli is a flavor and veggie of its own. Its unique, unapologetic taste is unmistakable when a savvy chef or guest encounters their first bite. With flat leaves, minor buds, and long, slender stalks, Chinese broccoli is not just known for its bitter, strong flavor, but its nutrient-dense health benefits. Did we mention it didn't come alone? 
A Different Type of Broccoli 
The closest to a standard Chinese broccoli recipe we can think of is the classic gai-lan and oyster sauce, but at the end of the day, Chinese broccoli is well-known for settling in with practically any protein it encounters. These emerald green clusters may look different from a traditional crown of broccoli, but remains part of the same cruciferous family of veggies, like cabbage and cauliflower. As such, it retains the health benefits the cruciferous family has become known for. 
Chinese broccoli is one of the world's most nutritious vegetables, brandishing the highest calcium content of any food. It is also rich with iron, vitamin A, and vitamin C. Beta carotene is no stranger to this deep green ingredient, which can help prevent age-related macular degeneration (or ARMD). All of these nutrients also hold hands with vitamin E. This can decrease the risk of some cancers and improve immune function. Any guest looking for their daily fiber dosages needs to look no further than the Chinese broccoli!
Friends in All the Right Places 
It can also be mistaken for bok choy, due to their similar shapes in leaves and formation. While the two are friendly enough, they are both completely different. Their benefits are not too uncommon, however. 
As luck would have it, just as Chinese broccoli is related to other types of broccoli, bok choy also joins the cabbage family in flavor and health benefits. It is milder in flavor, and its white stalks and green leaves differ from the Chinese broccoli's green-blue plumage. But like the Chinese broccoli, bok choy also possesses a family of nutrients, like vitamins A, C, and K, not to mention calcium, iron, and magnesium. More guests have started to focus on their health. Chinese broccoli and Asian vegetables, in general, could prove game-changers for any menu looking for a nutrient boost.
Chinese Broccoli on the Line 
If you have not worked with tasty vegetable before, get ready to tame that bitter side the gai-lan has become known for. Success can be found with savory sauces, richly seasoned proteins, and a hearty starch, like steamed rice or crispy potatoes. Once subdued, the familiar characteristics of broccoli start to come to the forefront, all without losing too much of that bitterness.
It plays well and can stand up to any bold flavors you would throw at it. New and seasoned chefs are always uncovering the healthy and delicious benefits of incorporating this wild child into their prep. Some are not up to the task, but we know you are! You can find Chinese broccoli, baby bok choy, and several other Asian vegetables in Agri's inventory. We can always send for something truly special if you don't find it on our site, but if you've never tried a hand at this particular ingredient, now truly is the season!
Agri Chinese broccoli, baby bok choy, and more nutrient-packed produce are all available now at AgriExotic! We always keep a stock of what's available for chefs at our facilities and are available day or night to answer questions, fulfill orders, schedule special orders for specialty ingredients, provide fresh-cut produce service, or complete second runs. Contact us today to see what has joined our inventory!