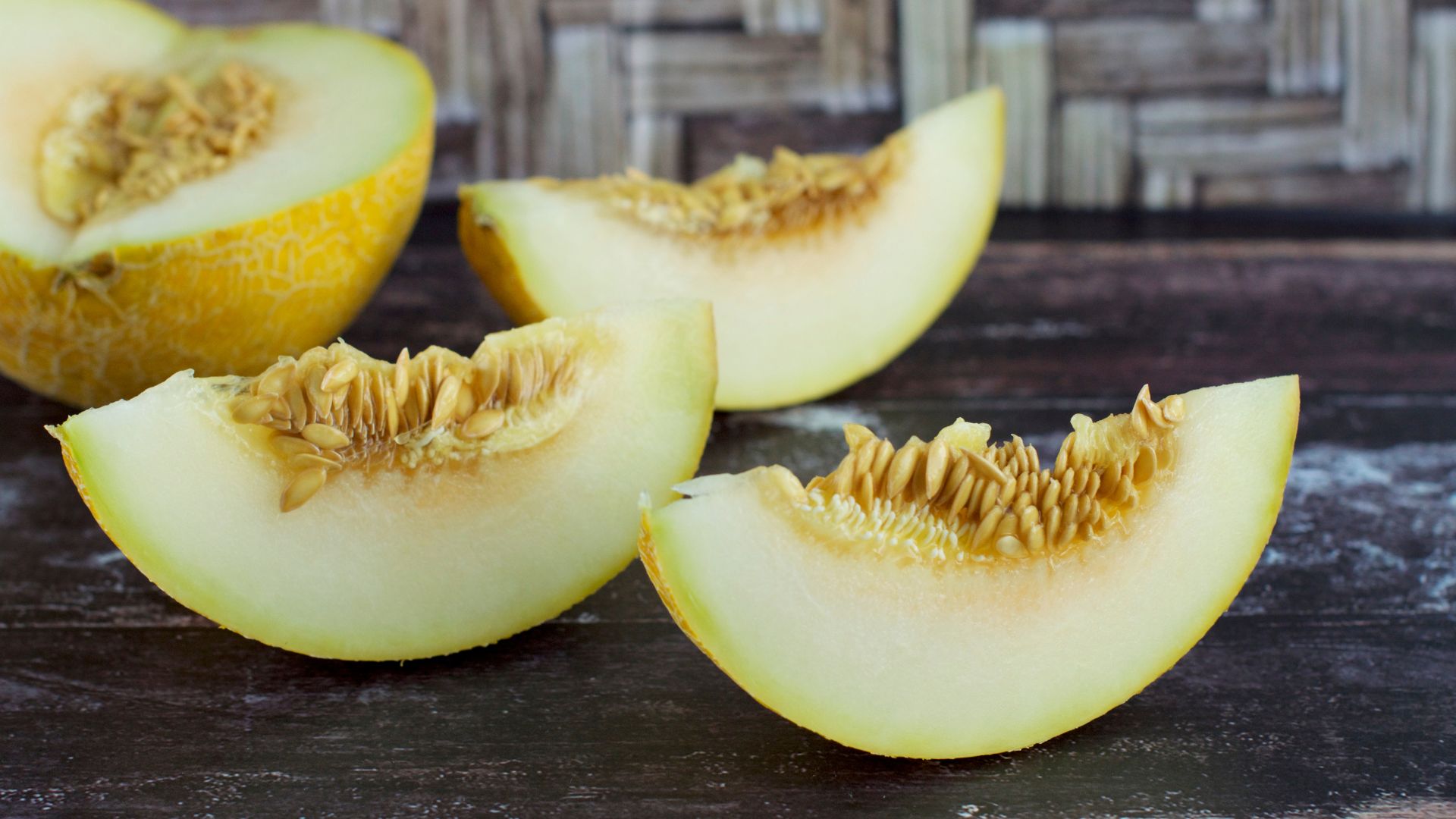 The Galia Melon: Everything You Need to Know
The rich tradition of dragging our feet to healthy eating has slacked over the last couple of years. The food media movement and public emphasis on self-care have resulted in incredible menu shifts. Fruits and vegetables represent a community of nourishment, nutrition, and benefit. This is one of the reasons we not only rely on fresh local or neighboring products but our specialty game, too. One has caught our eye and serves as a perfect example of Agri's specialty item prowess. The Galia melon brings deliciousness and a venerable dropdown menu of health benefits. We break down what sets this melon apart, how you can incorporate them into your kitchen, and why we can't get enough of this healthy juggernaut. 
The Best of Both Worlds: Galia Melon's Duality 
Galia melons started their story in Israel around the 1960s and 70s, a pretty groovy time for fruit and veggie genetics. It is a perfect blend of cantaloupe and honeydew in terms of flavor and nutrients. We'll circle back to those benefits in a moment because there is another hidden quality that will surely seduce your savvier diners. We're talking about guests who are not only paying attention to bodily health but environmental health, too. Since its inception, Galia melons have been grown and harvested worldwide. They are straightforward to grow and cultivate, not to mention resilient to harsher elements. Galias populating Africa, South America, Southern US regions, the Gulf, Spain, Greece, and Turkey, to name a few. Now, let's look at what makes this melon so unique.
Galia Melon Taste
The Galia melon taste is a harmonious blend of cantaloupe and honeydew with a hard latticed rind and a pale green interior. Specifically, the finest qualities of its parentage, including juiciness, sweetness, texture, and health benefits. The musky quality of the cantaloupe is tamed in favor of its honeyed flavor. The recognizable aroma of cantaloupe and honeydew abound here, especially when you cut into the rounded rind. We look for that softly yellowed skin when we bring them in, as this measures their ripeness and readiness.
Galia Melon Benefits
 Now for the fun part. Aside from being delicious, the Galia melon is lauded for its health benefits, of which there are many. You have vitamins A and C for immunity, dietary fiber for healthy digestion, and no cholesterol or fats. Its potassium levels can aid in lowering blood pressure, reducing the risk of stroke and heart disease. In addition to its vitamins A and C, carotenoids and bioflavonoids help eliminate free radicals, further boosting immunity health. Those vitamin A levels promote eye health, fighting eye disease and sight issues. Quite the elevator pitch for promoting guest and personal health!
 A summer power couple like the cantaloupe and honeydew will always be classic, but their celebrity offspring is here to stay. The Galia melon checks all the hot topic boxes right now; sustainability, bodily health, and of course, flavor. While its journey from science to the table was full of complexities, the Galia melon enjoys its sweet simplicity and emotional benefits. For a truly refreshing and upbeat lift to your menu, the Galia melon is the ingredient that just keeps on giving.
 Agri Galia melons are available this summer at AgriExotic! We keep a stock of what's available for chefs at our facilities. We are available day or night to answer questions, fulfill orders, special schedule orders for specialty ingredients, fresh-cut produce service, or complete second runs. Contact us today to learn what new produce items are bearing fruit in our inventory!