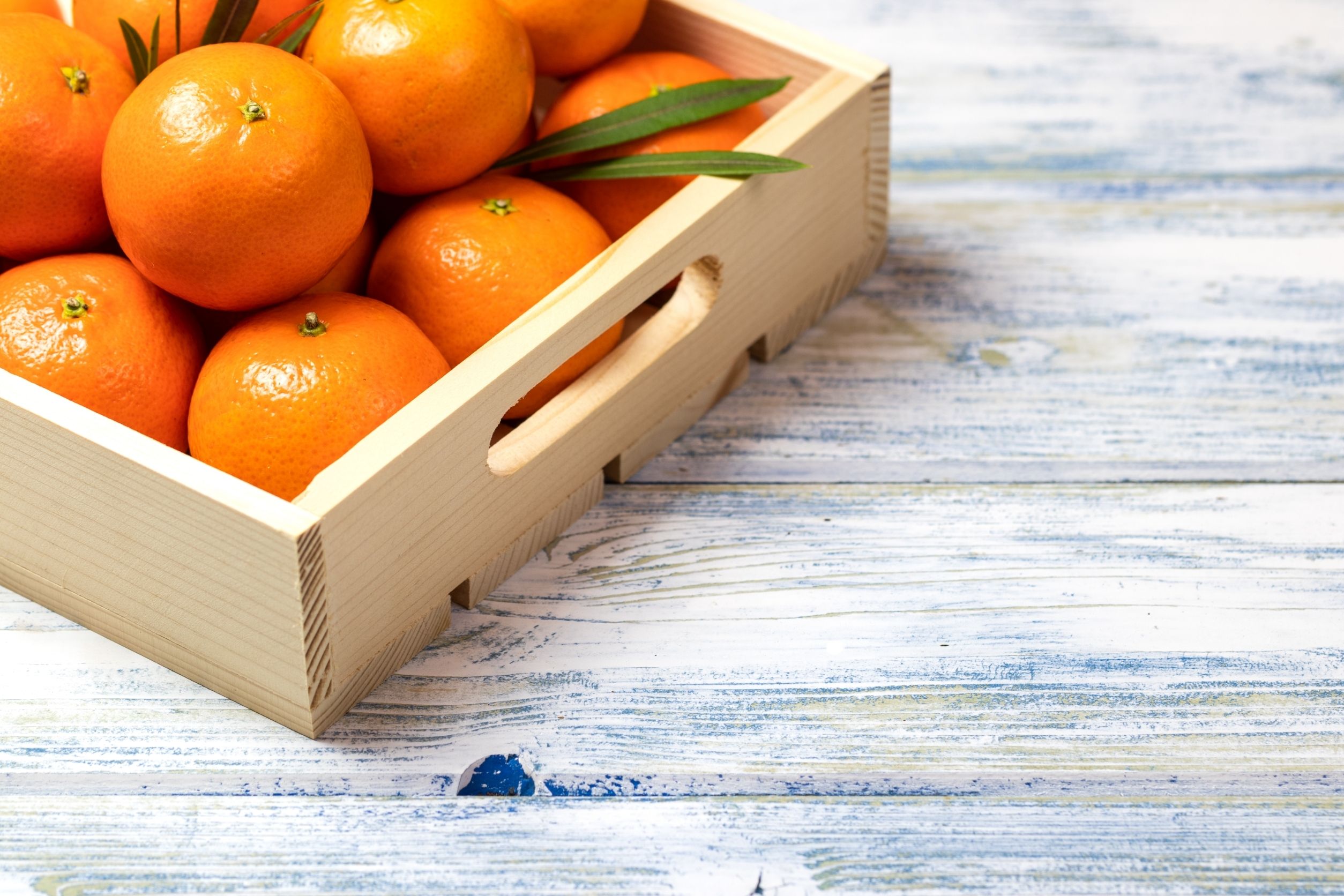 Winter Seasonal Fruit Guide: Appealing Oranges at AgriExotic!
Come wintertime, oranges are the star of any meal as they bring a blend of warm sunshine and happiness to each dish! The versatile nature of oranges allows chefs to use them in any dish in multiple ways. This citrus delight is popular among desserts, beverages, garnishes, and even in the main course. The juice, flesh, peel, and zest all lend themselves to bright, exciting additions to any menu. We love showcasing our oranges for local chefs and restaurant owners, so get to know some of the MVPs we have on deck now!
Cara Cara
For those wanting to take their navel orange game up a notch, we are proud hosts of cara cara oranges. While still residing in the navel family, cara cara's boast some stunning upgrades. They are sweeter than navels, with a slight tang, and lower acidity. A coy blush compliments the peel, so they are lovely to behold. As if this lycopene, vitamin C and A packed orange couldn't get better, it's also seedless, cutting down on prep and headache.
Blood Oranges
Always trending, and with good reason, the blood orange is a popular citrus that brings guests to table and bar alike. We love when blood orange season hits, and so do our neighboring chefs, bartenders, and restaurant owners. The color is not the only thing that makes these scrumptious winter fruits special. There is a floral note–almost like roses or lilies–that runs through the tart, tangy, sweet fruit. Some varieties even carry notes of red fruit, like cranberries or raspberries. The peel can be tougher to remove than most oranges, but zesting and taking advantage of those natural oils are a good trade for the work.
Tangerines and Clementines
Oh, my darling! Clementines and tangerines are always thriving at AgriExotic. This tag-team from the mandarin family moves quickly through our stock, but available for restaurant and catering community come winter. The tangerine is here for the restauranteur who prefers tart over sweet. The clementines are here for those more inclined to a sweet tooth. Both are easy to peel, low maintenance with their seeds, and always attract guests' attention when featured on any menu. We could go on about how great they are, but you already know the staying and flavorful power of these fraternal twins.
Satsuma
This is one we're proud of. They are a little more difficult to find, but we got 'em. The easiest to peel out of the bunch, seedless, and subtle in flavor, the satsuma brings harmony and balance to the orange family. There is something calming about this ingredient. They have a tender aroma before they are even peeled. Plus, they just look so pretty and unassuming on their own. One of our rarer oranges we keep on deck, we know they would be the perfect addition to any menu out there.
If you're looking for fruits in season now, Agri has a large variety of winter fruits and vegetables in stock. Including the variety of oranges we listed here. We can also special order more exotic ingredients for chefs looking to push their menu to the limits and beyond.