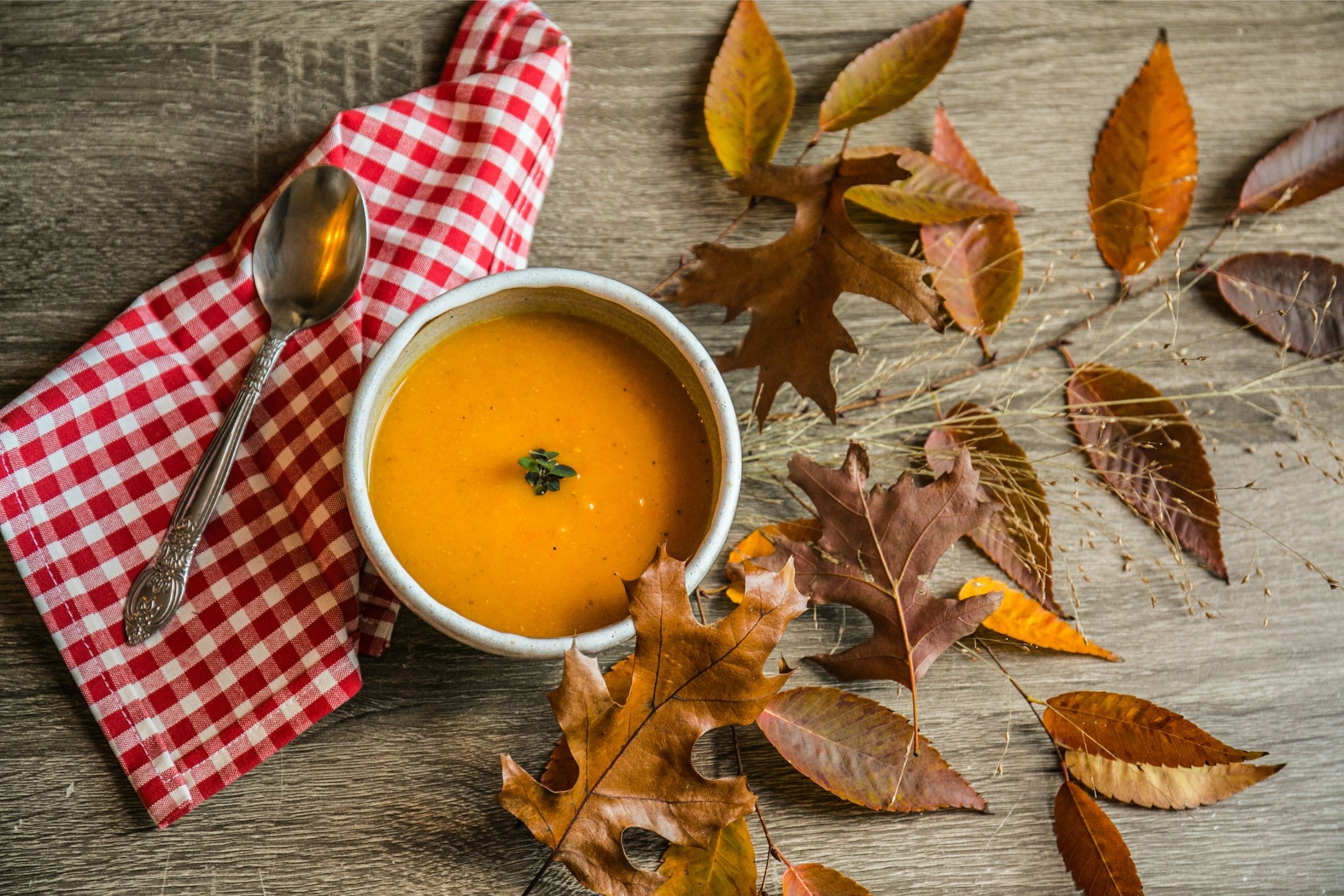 Seasonal Produce Specials at Agri that Elevate Cozy Soups
The chilly weather brings out the cozy side of guests, everything from large, comfy sweaters to warm meals made from seasonal produce. These warm meals have touched their lives in one form or another, giving them fond memories of those they spent time with. It's easy for us all to feel comforted by a warm dish enveloping us during the cold, winter times. Such dishes let us fall back on less stressful, more gentler times.
Nothing speaks better than this than "soup season", which we are very much still enthralled. This is the time of year when Agri gets in several seasonal items that can turn the cozy-factor up to 11 with fresh, tasty ingredients. These ingredients are the tools you need to tap into a guest's fond winter memories, giving them that comforting experience we all can enjoy.
Let's take a look!
Celery Root
Every good soup–like a chicken noodle soup, for example–starts with the mire poix. We all grew up on this soup, but that extra earthy note could be just what you need to turn an old memory into a new experience for a guest. If you want to get even froggier with this note, switch out carrots for squash, and onions for leek. We have them for when you're ready to put a heartier, more flavor-dense spin on a homemade classic. These earthier notes are also great for thicker, heartier soups like minestrone, as well. =
Fennel
Few ingredients are as confident and playful as fennel. Fennel performs like a switch hitter, it can swing subtle and complimentary, or take over a dish with gusto and flare. We love when fennel comes into season, because we think of fennel and apple soup, or fennel and leek, or creamier soups like fennel and chicken or sausage. Lamb could be fun, too. The list goes on when it comes to this powerful ingredient. We also know it's a sucker to break down! If you're not looking forward to breaking these bulbous roots down, our fresh cut service can cube, half, or julienne to order. We won't leave the fronds out either, we know you like to garnish with those.
Parsnips and Rutabag
Have we sung the praises of these two enough yet? The answer is and always will be "no". The parsnip and the rutabaga have been shouldering their way onto menus for a long time. An eagle-eyed guest stays vigilante for their appearance. A more casual diner will find themselves pleasantly surprised by their diner-friendly subtle sides. Parsnip has a more tame licorice–almost vanilla–note that plays more gently than fennel. Rutabaga's can substitute potatoes in a pinch, with a sweeter and earthier note that all too often goes overlooked. Switch them into potato and leek soup with heavy cream and see what get, or let them dabble with mushrooms for a little return to nature. Speaking of mushrooms…
Mushrooms
Maitakes, trumpets, porcinis, and hedgehogs — oh my! There is always fungus among us at Agri. They are ready to head to your kitchen and mix with heavy cream, broth, and low simmers. We keep year round varietals on hand constantly at Agri, because we know how crucial these capped crusaders are when it comes to building up a downhome soup. They play well with vegetables and proteins alike, and are not too much of a star to step back and let other ingredients enjoy the limelight. Paired with our white asparagus and white truffle oil, our mushroom blends simply come alive.
Soups Made from Seasonal Produce Brings Goodness to Heart

These are only a few of our seasonal produce offerings. Sunchokes, cauliflower, okra, black garlic, and yuca are here, too, and so much more. When making soups for winter, the most significant part is the ingredients! Finding fresh, healthy ingredients to incorporate into your soups is crucial to the taste of the soup. At Agri, we strive to provide high-quality, fresh produce, so you never have to sacrifice taste or nostalgia from any meal.
Visit us today to learn more.